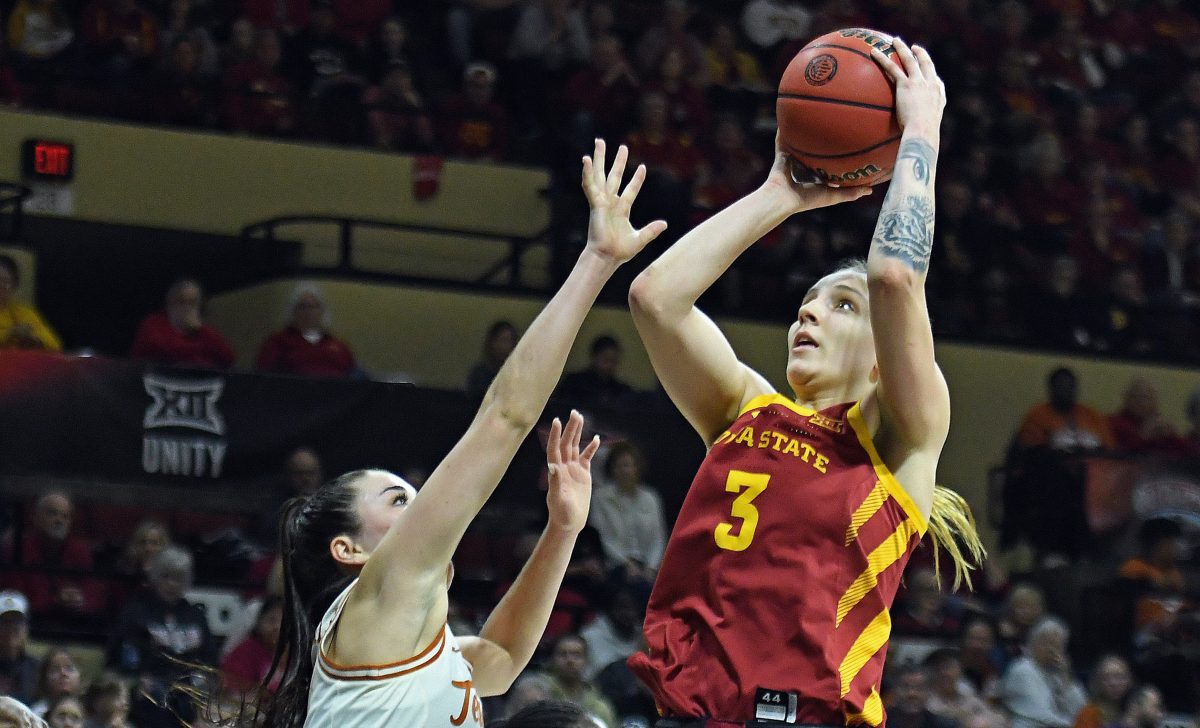 Iowa State guard Denae Fritz revealed her reasons for entering the transfer portal, the fifth Cyclones player to hit the portal since the season ended.
Fritz stated her reasons in an interview with the Des Moines Register.
Fritz, who was in her second season with the Cyclones, was the Cyclones' fifth-leading scorer, averaging 8.8 points per game for a team that won the Big 12 Tournament title for the first time in more than 20 seasons.
With star guard/forward Ashley Joens leaving the program due to eligibility, Fritz was one of the players those outside the program expected coach Bill Fennelly and the Cyclones to build around next season.
She told the Register that her decision to leave had nothing to do with the fans or the school. It had to do with how Iowa State's style of play.
"A faster-paced offense," she told the Register. "That's all I'm going to say."
Iowa State's offense is known for scoring points. The Cyclones scored 75.4 points per game. That was second only to Oklahoma in the Big 12 and among the Top 30 programs in the country.
But the Cyclones' offense is built around halfcourt sets and the 3-point shot. Iowa State attempted 27 3-pointers per game this season, which was No. 11 in the country. From that distance the team shot 32.8 percent overall.
Fritz shot nearly 34 percent from the arc. Guard Emily Ryan led the team shooting 36.4 percent from that distance.
Fritz told the Register that it's likely she's not the only on that feels the way she does.
"I don't think anyone's leaving for any other reason," Fritz said. "The people are great here. We love the fans. I can't complain about that. But … I just don't think that style of play fits how I want to play my career out."
Fritz isn't the only starter out the door. Lexi Donarski, a three-year starter, announced her intention to transfer last week. She followed forward Morgan Kane, guard Maggie Espenmiller-McGraw and forward Maggie Vick.
You can find Matthew Postins on Twitter @PostinsPostcard