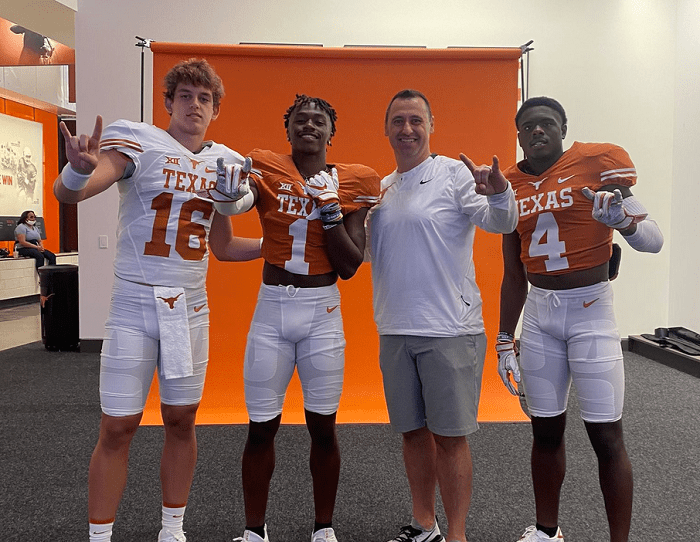 NIL valuations are always a hot topic in the college sports community, and with big-name athletes getting their shine across national media outlets valuations continue to rise.
Five-star-plus quarterback for the Texas Longhorns Arch Manning has one of the biggest names in sports, and with that comes a whole lot of dollar signs.
While the Tweet above shows off Bronny James, son of one of the greatest athletes of all time in LeBron James, as the nation's top NIL earner at $7.2M, Arch Manning occupies the number two spot with a NIL valuation of $3.7M.
Arch Manning's NIL money is going to be among the nation's top athletes for as long as he plans to stay in college. While Manning isn't a major social media star or loud on a microphone, Manning similarly to James has a massive name to uphold, as the Manning family is viewed as football gods.
In case you were wondering, the third spot on the top 3 NIL valuations list goes to LSU Gymnast and TikTok sensation Livvy Dunne. And with a massive following on social media, it's easy to see why. Dunne is on pace with James, as the pair have both eclipsed the 10M follower mark. Manning is the outlier of the group with a surprising 243K followers.
While Manning may not be the biggest star on social media, his game talks for him. Look for Manning's valuation to continue to climb every step of his career.