Big 12 News
TCU Center Souleymane Doumbia Enters Transfer Portal: Report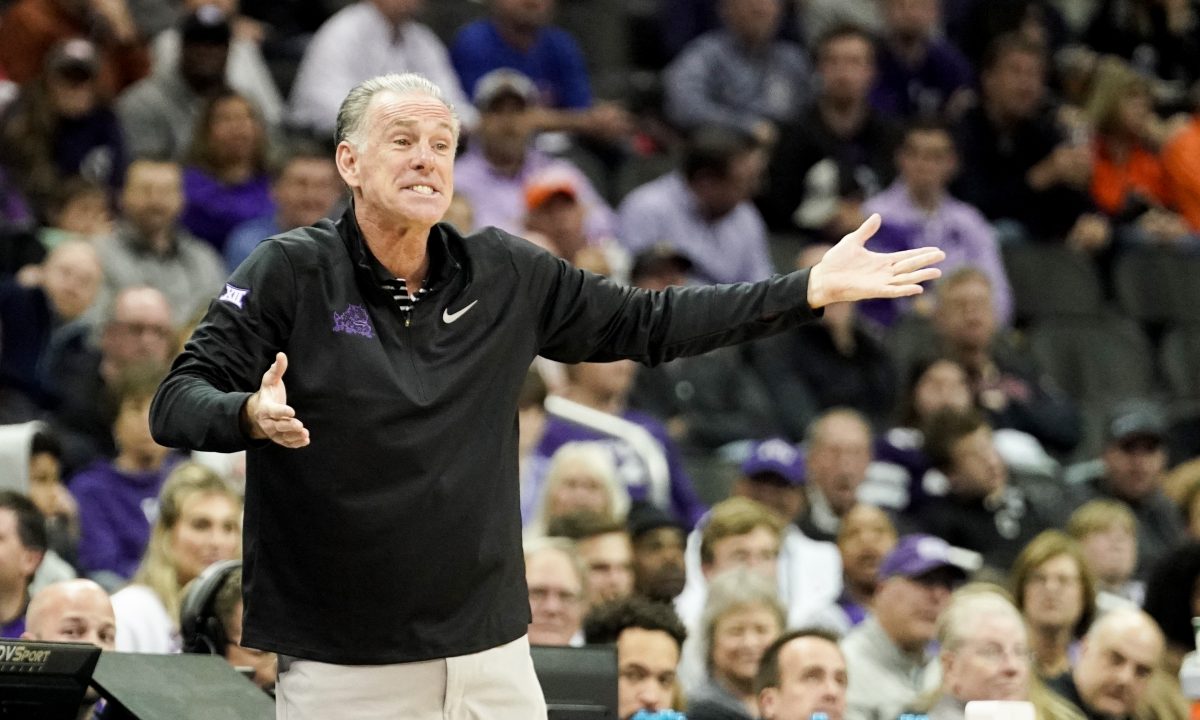 Another TCU Horned Frogs big has entered the transfer portal. Center Souleymane Doumbia made the decision to do so Thursday, according to a report by Verbal Commits.
Doumbia appeared just sparingly for the Horned Frogs during the 2022-23 season, averaging 4.0 minutes per game. He managed a rebound per contest, along with 0.9 points per game during his time on the court.
Over his two years, Doumbia averaged 0.9 points and 0.9 rebounds. That came in 4.6 minutes per game for the Frogs.
So, it's not as if TCU is losing the most productive player here. However, a defection is notable in itself, and Doumbia will seek another destination after spending these pair of seasons in Fort Worth.
And as mentioned, Doumbia isn't the first post player to enter his name into the portal. Notably, Eddie Lampkin also did so in recent days.
That's after Lampkin didn't travel to Kansas City for the Big 12 Basketball Tournament, and shortly following his rumors of mistreatment with the program. Lampkin was unhappy about his minutes this season, but when looking at the box scores, it was hard to argue that head coach Jamie Dixon was giving Lampkin plenty of opportunity based on the returns. Twice during the course of the season Lampkin stepped away from the team, the first also for personal reasons.
Over the past two seasons, Lampkin started 51 games for the Horned Frogs, averaging 5.7 points and 5.3 rebounds per game. He suffered a high-ankle sprain during TCU's 83-60 win over Kansas on January 21, and dealt with ankle issues throughout conference play after that.
Doumbia, Lampkin and the rest of the Horned Frogs finished with a 22-13 record. They were ousted by Gonzaga 84-81 in the Round of 32 of the NCAA Tournament.