Oklahoma Sooners
Texas' Mike White Seems to Imply Oklahoma Is Cheating in Softball Reload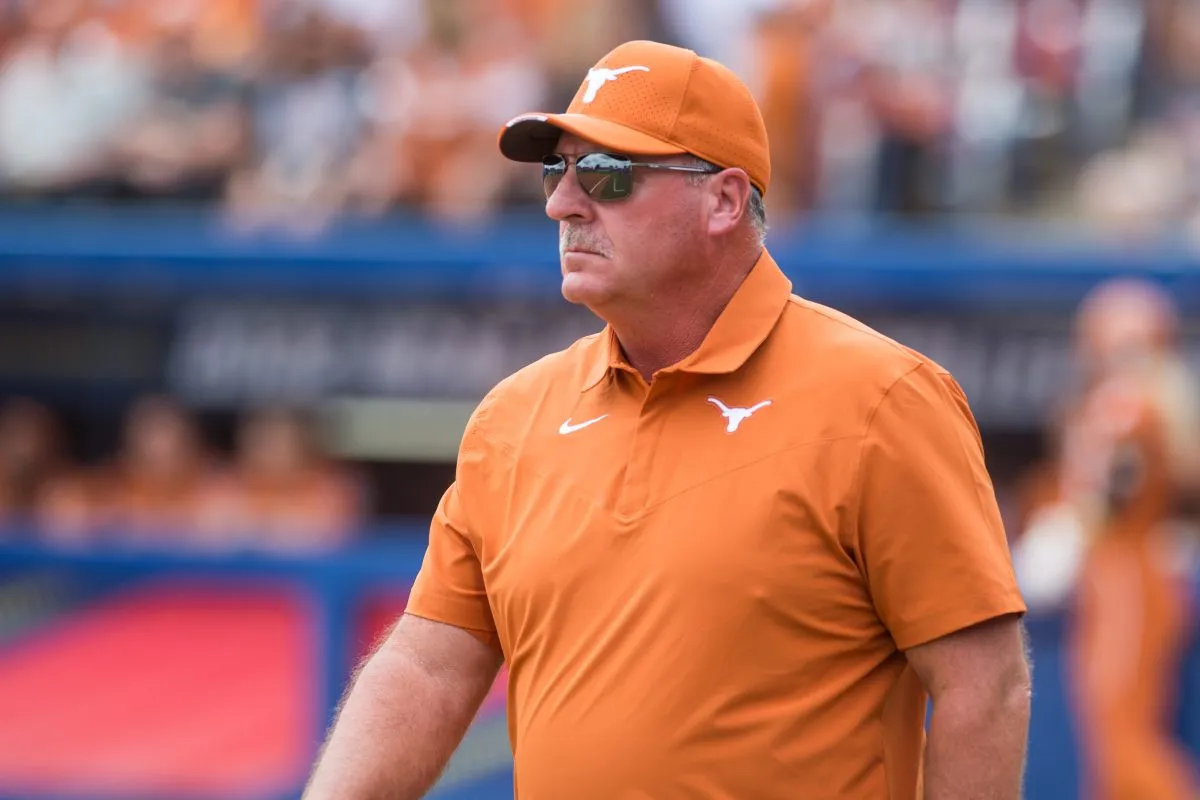 As if the Red River Showdown needed to be amped up any more, Texas head coach Mike White stoked the fire beforehand. He took an implied shot at the back-to-back and six-time national champion Oklahoma Sooners and how they continue to stay on top of the college softball world.
"They find ways to keep reloading, and I'm not quite sure all of it is–you know, whatever, I won't say any more," White said while stopping himself in an interview, via KVUE's Tyler Feldman.
This comes after Sooners head coach Patty Gasso respectfully downplayed the nature of the rivalry in a Wednesday interview with reporters. Asked about the prospect of who was Oklahoma's chief rival, Gasso didn't offer a single answer.
"I know we're supposed to. When I first got here, it was like these are the two programs you hate," Gasso said, obviously referencing Texas and Oklahoma State. "And I'm like, 'Why? I don't know. I don't know anything about them.' So no, not really. I mean, we know battles that are coming, but we don't look at it like, 'Oh yeah, we hate.' We don't do that. I think that's the beauty of this program, is that we put value on any team that we play. And again, we want to play our best. We know the importance of it.
"So, there are a few teams we've had a little bit of chippiness with, but not to the point of all-out war. We don't play our game that way."
The Sooners and Longhorns, of course, met in the Women's College World Series Finals last summer, with the Sooners sweeping them for their second consecutive title. The crimson clad throttled their burnt orange counterparts 16-1 in game one, followed up with a title-clinching 10-5 victory, and they defeated the Longhorns three total times in the WCWS. So, perhaps there's some bad blood there from White's side of things. Who knows?
But this clearly only ups the intensity in what was already set to be a huge series. First pitch in the best-of-three set is set for 6 p.m. CT Friday at Hall of Fame Stadium in Oklahoma City. Games two and three will then shift to Marita Hynes Field in Norman, with first pitch set for 11 a.m. CT Saturday and the same time Sunday.