Baylor Bears
Friday Big 12 Baseball Six-Pack: Texas Tech Completes Huge Comeback While Texas and Oklahoma Take Game One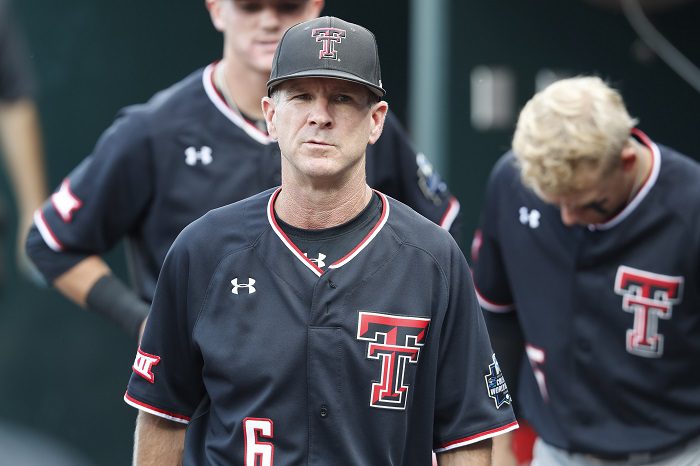 Is there anything better than cold beer and baseball? It's a combination that is hard to beat during the season. No matter what kind of beer you drink (or how many), let's take a look at some of the best action on the Big 12 baseball diamond from Friday with a nice six pack.
Best Game
TCU at #22 Texas Tech
If you like offense then this was the game for you on Friday night. TCU hit three home runs in the first two innings and had an 8-0 lead before Texas Tech scored their first run of the game. Gavin Kash would be the one to put Texas Tech on the board, but it didn't do much as the Horned Frogs had a six-run lead going into the bottom of the sixth inning. From there, the Red Raiders caught fire as Owen Washburn and Hudson White knocked in a few runs but TCU was able to add four more of their own in the next inning.
However, Texas Tech wasn't done yet as they were able to pull off a miraculous seventh inning where they scored a whopping nine runs to take control of the game.
The final nail in the coffin for TCU was when Gavin Kash hit his second home run of the night to help seal the deal for the Red Raiders. It was a high scoring game that was full of action, and I couldn't take my eyes off of it.
Best Win
#21 Texas over #17 Oklahoma State
No matter what happens, Texas just keeps finding ways to win games. Oklahoma State got on the board first thanks to Marcus Brown but Texas answered quickly in the third inning as Garret Guillemette hit a two-run shot to put his team in front. The Longhorns would go on to score a run in the fourth and fifth inning as Jalin Flores went deep to put Texas on top 5-2.
While Nolan McLean and Tyler Wulfert would go on to hit home runs for Oklahoma State later in the game, it wasn't enough to get the job done. This was a huge win for Texas as they now have won 16 games in a row. Can Texas take the series on Saturday? Only time will tell.  
Worst Loss
Baylor
Losing to Kansas is not ideal but Baylor got absolutely crushed on Friday night. The Bears got rocked on the mound as the Jayhawks put a 12 piece on them. I know Baylor doesn't have the arms to shut people down but it was a bit surprising to see Kansas crush them throughout the game. Now Kansas is just a win away from taking the series.
Friday MVP
Texas Tech C Hudson White
Hudson had a monster game against TCU where he knocked in five runs and had a solo blast in the fifth inning. He played a big role in Texas Tech's win over TCU on Friday and deserved to be the MVP.
Pitcher of the Day
Oklahoma RHP Braxton Douthit
I could have put Oklahoma's win over Stanford as the best win in the Big 12 but I went with Texas. However, I can't look past the performance of Braxton Douthit. He was phenomenal against a top ten Stanford team as he pitched almost seven innings of scoreless baseball while striking out six batters. The Sooners went on to win 2-0 as they snapped their losing streak on Friday night.
Best Home Run
West Virginia 2B J.J. Wetherholt
J.J. has been on an absolute tear this season because he isn't just the best hitter in the Big 12 but the entire country. Check out this big two-run shot he hit against Kansas State in the sixth inning.
Full Scoreboard
#12 Texas: 5, #17 Oklahoma State: 3
#22 Texas Tech: 20, TCU: 16
#24 West Virginia: 8, Kansas State: 3
Oklahoma: 2, #7 Stanford: 0
Kansas: 12, Baylor: 4