Baylor Bears
Sunday Big 12 Baseball Six-Pack: Series Sunday Was in Full Swing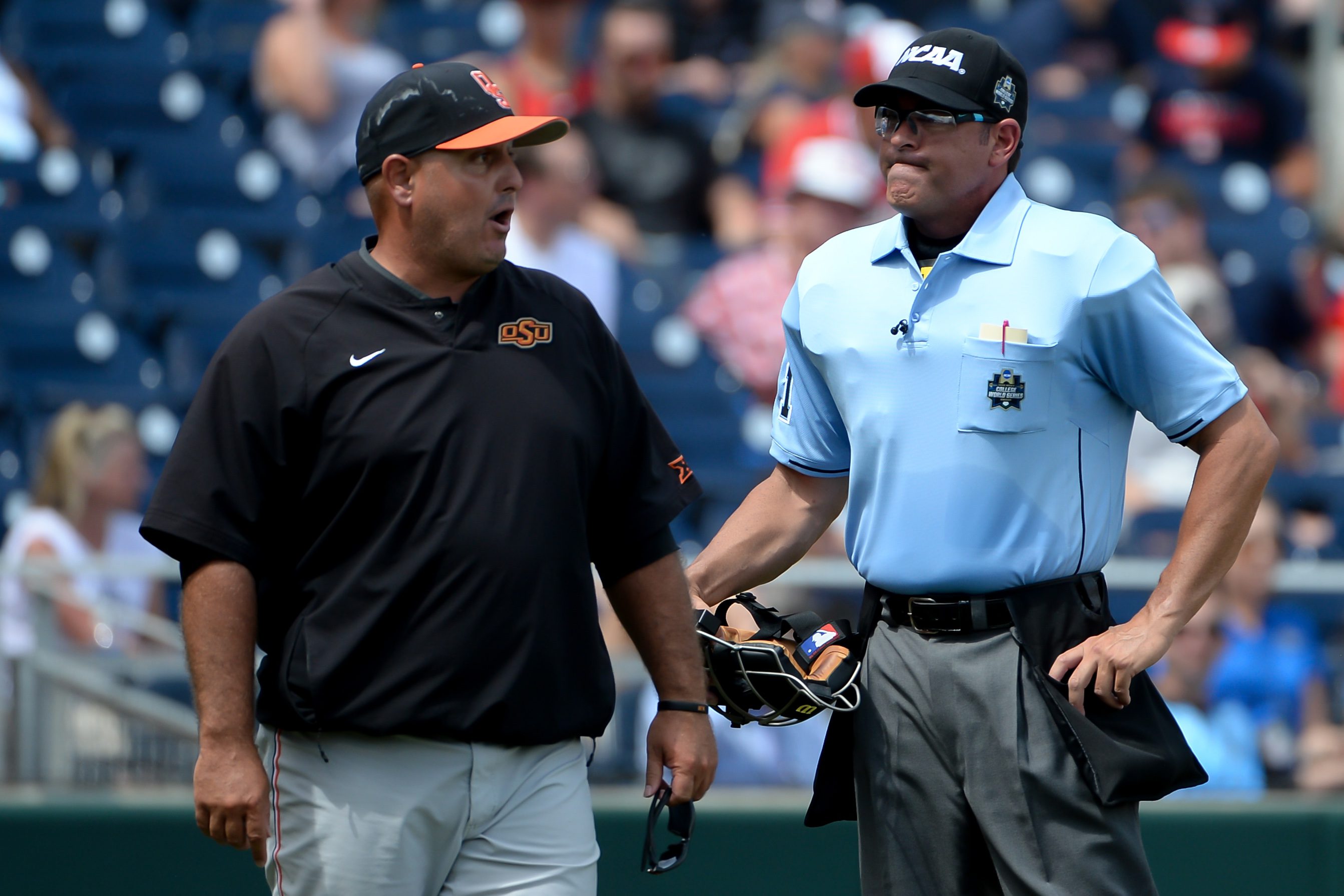 Is there anything better than cold beer and baseball? It's a combination that is hard to beat during the season. No matter what kind of beer you drink (or how many), let's take a look at some of the best action on the Big 12 baseball diamond from Sunday with a nice six pack.
Best Game
#17 Oklahoma State vs #21 Texas
Series Sunday was in full swing in the Big 12 as there were several rubber matches across the conference. One of those was in Stillwater, Oklahoma as the Oklahoma State Cowboys and Texas Longhorns squared off on Sunday afternoon. Texas got the game started early as Garret Guillemette hit a three-run blast in the first inning to give his team a 3-0 lead. From there the game went scoreless for a while until Chase Adkison hit a two-run home run that went right off the left field foul pole to pull the Cowboys within one.
This game got really interesting in the ninth inning. Texas had the bases loaded with no outs and thanks to Oklahoma State pitcher Isaac Stebens, they left with nothing. Meanwhile with a one run lead going into the bottom of the ninth, Texas brought in closer Zane Morehouse. Zane ended up getting a quick out before walking two batters and followed that up with a wild pitch that brought in the tying run.
Nolan Schubart ended up being the hero for Oklahoma State as he walked it off with a big hit to not only win the game but the series as well.
Best Win
Kansas over Baylor
It's not often people talk about Kansas baseball, but they earned the right to be talked about today. The Jayhawks had a monster weekend at home as they hosted the Baylor Bears. There were several lead changes in their game on Sunday and eventually they found themselves down 4-3 going into the bottom of the seventh inning. But thanks to a pair of homers by Cole Elvis and Jake English, they were able to get the job done and complete their first Big 12 sweep since 2019. Congrats Kansas!
Worst Loss
Baylor
I just talked about this series but no team in the conference had a worse weekend than Baylor. They allowed 25 runs in their first two games of this series and then followed that up with a disappointing loss on Sunday. I know that they already have won a series this season but it's hard for me to see them winning another this year. It's still early but I wonder if they will be the one team left out of the Big 12 tournament when the time comes.
Sunday MVP
Oklahoma State LF Nolan Schubart
Nolan only had one hit against Texas but his hit ended up being a walk off that helped his team win the series. What a moment and here is another look at it.
Pitcher of the Day
Oklahoma State LHP Drew Blake
Normally this award is for starting pitchers, but Drew did a fantastic job coming out of the bullpen. He came into the game in the fifth inning and didn't allow a single run. Blake pitched a total of four innings and was able to strike out five batters and gave up just one hit. Without him, Oklahoma State wouldn't have won that game.
Best Home Run
Kansas C Jake English
Jake's home run in the eighth inning gave Kansas the lead and helped them win the game on Sunday. There were plenty of great homers but this one really stood out to me.
Bonus Beer
Angry Coaches
I am not sure what was going on but there were plenty of angry head coaches on Sunday. Texas Tech's Tim Tadlock was upset when the umpire issued a warning to both Texas Tech and TCU after this pitch.
Obviously, Tim was upset and even TCU head coach Kirk Saarloos was mad as well. And speaking of Kirk Saarloss, he was ejected in the sixth inning after arguing with an umpire.
While the Texas Tech/TCU game had plenty of drama, there was even some in Stillwater as Oklahoma State head coach Josh Holliday argued with the umpires after a double play.
Full Scoreboard
#17 Oklahoma State: 4, #21 Texas: 3
#Texas Tech: 10, TCU: 5
#24 West Virginia: 10, Kansas State: 6
#7 Stanford: 16, Oklahoma: 5
Kansas: 5, Baylor: 4