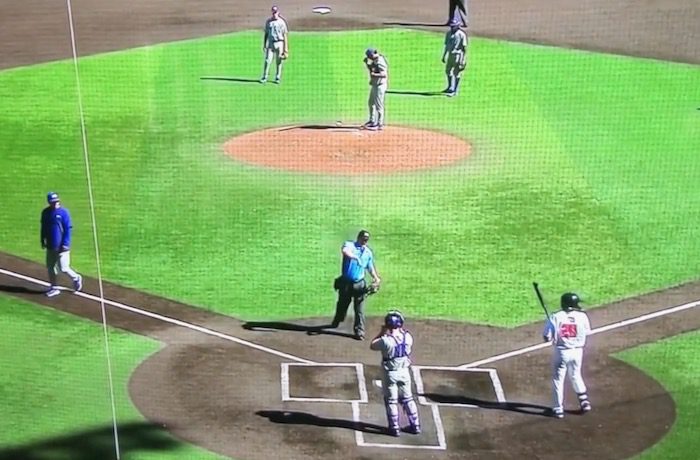 It was a frustrating rubber match for the TCU Horned Frogs, who saw their early 3-0 lead evaporate against Texas Tech, and it all escalated to the point head coach Kirk Saarloos was given the early exit in the bottom of the sixth inning. After being frustrated with the strike zone, and then something that happened when home plate umpire AJ Wendel broke up a mound visit, Saarloos earned the magic signal from Wendel.
Saarloos appeared to be frustrated with a sequence moments earlier that led to reliever Louis Rodriguez walking Red Raiders third baseman Kevin Bazzell. Rodriguez missed on a 3-2 delivery, issuing Bazzell the free pass and bringing Saarloos out of the dugout. On the way to the mound, he and Wendel exchanged words, and apparently blue had had enough in the eventual 10-5 decision.
At the time of Saarloos' ejection, the Horned Frogs trailed 7-5, with Texas Tech left fielder Nolen Hester drilling a solo shot to left moments before. The Red Raiders added another RBI single to grab a three-run lead shortly after Wendel ran Saarloos.
And the TCU skipper wasn't the only member of the team to get tossed Sunday either. Earlier on, third baseman Brayden Taylor wasn't happy with a called third strike, expressed his displeasure, and Wendel sent him to the showers.
The two teams split the first two games of the series, with Texas Tech taking a run fest of a game one 20-16 Friday night, before TCU grabbed the second contest in 10-7 fashion Saturday.