featured
Three Thoughts on Oklahoma's Series Sweeping Victory over Texas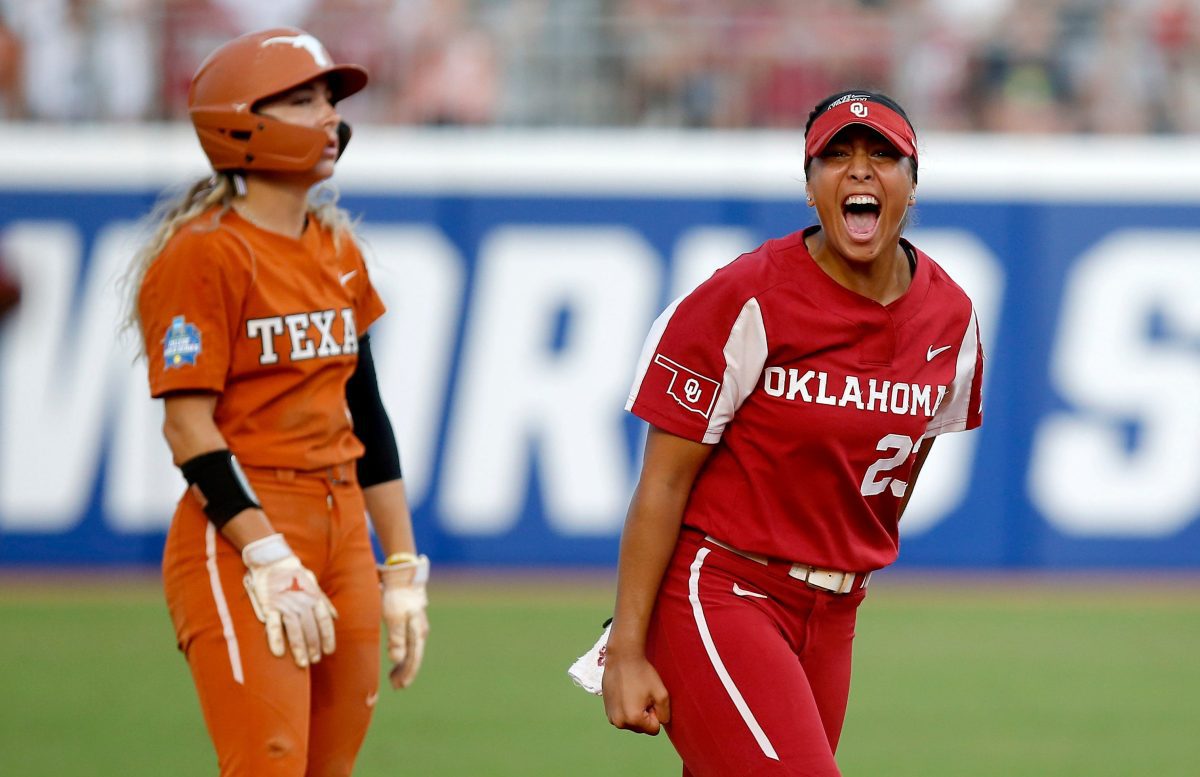 The top-ranked Oklahoma Sooners disposed of their Red River rival counterparts for a series sweep Sunday afternoon at Marita Hynes Field. They run-ruled the eighth-ranked Texas Longhorns 10-2 in six innings, on the heels of wins in Oklahoma City on Friday and Norman on Saturday.
With that in mind, here are three thoughts on what transpired.
No drama needed
In an almost identical setup to the series opener, the Longhorns jumped out to an early 1-0 lead with a home run, then Oklahoma quickly responded and took control in a virtual no-contest. In fact, by the end of the second inning it was already 4-1. It became a 9-1 game in the third when the Sooners plated five more runs. First baseman Cydney Sanders ended it with her RBI double in the bottom of the sixth. Drama was, indeed, necessary in the middle game of the three-game set, as Oklahoma had to rally back from two runs behind and walk it off in the bottom of the seventh. No such drama was necessary in this one, however.
Tiare leads the charge
Oklahoma star second baseman Tiare Jennings is really rounding in to her preseason Player of the Year expectation form. She exploded for four hits, four RBI and two runs scored. That included a three-run homer in the bottom of the second, her ninth of the season. She singled home another run in the following inning. Jennings provided the pop, and also recorded three hits of the single variety, spearheading a Sooner offense that racked up 10 hits and 31 total in the series.
Delaying the inevitable
In the top of the fifth inning, the contest went into a delay because of lightning in the area. That halted play with the Sooners leading 9-2. The stoppage took place at about 12:40 p.m. CT and play resumed 30 minutes later at 1:10 p.m. So, it wasn't a major delay, by any means, but it was enough to disrupt the flow for a bit. Of course, that's expected some this time of the year.