Trending Now
SEC Softball Coach Goes Ballistic, Throws Base After Umpire Waves Off Home Run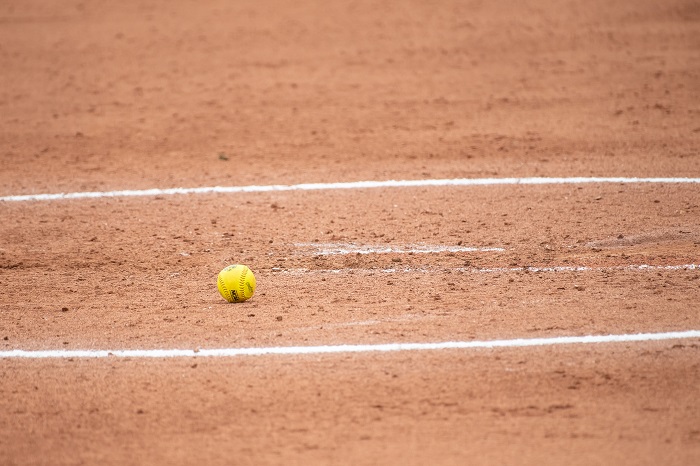 We've seen all kinds of historic rants in diamond sports. Baseball and softball seem to breed heated discussions between coaches (managers) and umpires each and every season.
Last year, during the Big 12 softball tournament, Texas head coach Mike White was ejected from a game against Oklahoma State after having words with umpire Bubba Ewald. As White walked back to the dugout, he decided to turn and flip Ewald the bird before exiting the field.
Baseball bats have been thrown, ball buckets have been emptied, and bases have been thrown in fits of rage over the years, and on Saturday we were gifted with another rant for the ages.
Mississippi State played host to No. 11 Arkansas this weekend in an SEC conference series, with the Razorbacks leading Game 2 of by a score of 4-0 in the third inning.
With a runner on first and one out, Mississippi State's Chloe Malau'ulu blasted a two-run homer over the right-field wall, making the score 4-2, or so it seemed. After Malau'ulu and teammate Macy Graf crossed home plate, home plate umpire Carlos Guzman called an out because Graf left first base early, meaning the home run never officially happened.
It was at this point that Mississippi State assistant softball coach Tyler Bratton lost his marbles.
Now, are you ready for the worst part of all of this? In a still-frame image of the play, it appears that Graf's foot is still on first base with the ball out of the pitcher's hand.
With that in mind, Bratton might be cleared to throw second and third base too.
Mississippi State would go on to lose the game, 11-0, as part of a three-game sweep at the hands of No. 11 Arkansas. Next up for the Bulldogs, is No. 21 Texas A&M.