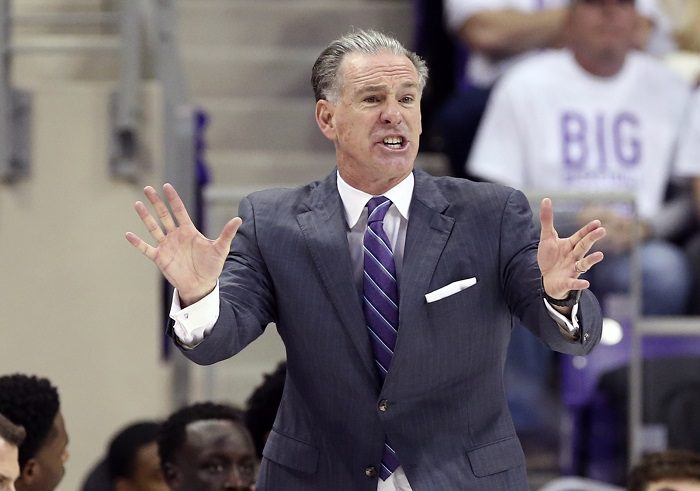 TCU basketball has lost some key players in the last few days. With C Eddie Lampkin announcing his decision to transfer to Colorado, Mike Miles announcing that he will enter the NBA Draft, and now the news of senior guard Shahada Wells entering the transfer portal have things looking grim in Ft. Worth.
The TCU Horned Frogs had an interesting season with extreme heights like beating the Kansas Jayhawks by 23 points at Allen Fieldhouse, and extreme lows such as giving up a big lead to the Gonzaga Bulldogs to lose in the Round of 32 of the 2023 NCAA Tournament.
Wells logged solid minutes for the Horned Frogs, and while he may not be a massive scorer, Jamie Dixon is losing a key veteran player that kept his team on track. Wells averaged 5.9 PPG, 2.2 RPG, and 2.3 ASP in his senior season, and while Wells only has one remaining year of eligibility, the grad transfer will begin to look for a new home.
Wells has some big game experience beyond this season showcased in his sophomore year where the guard from Texas averaged 16.8 points, 3.4 rebounds, and 3.8 assists per game. As Mike Miles Jr. and others found their way to Ft. Worth Wells' minutes shrank which resulted in fewer stats and less influence in Jamie Dixon's offense.
The Horned Frogs will now have to find additional talent behind Wells to step up as the team continues to get hit with big blows in the offseason.