Big 12 News
Texas Tech Forward Daniel Batcho Enters Transfer Portal: Report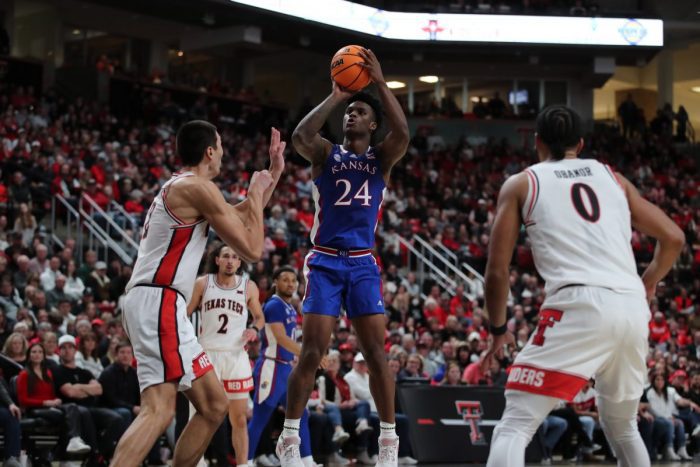 Daniel Batcho is the latest Texas Tech Red Raider to enter the transfer portal. The redshirt junior forward elected to do so this week, according to a report by On3's Jamie Shaw.
Batcho joins four others who have already made the same decision. Those include forwards Fardaws Aimaq, KJ Allen, and Robert Jennings and guard Elijah Fisher.
From Paris, France, Batcho started 16 games and played in 23 in his second season in Lubbock, leading the team with 35 blocked shots. A career-high six of those came in a 64-55 November win over Louisiana Tech, as he added nine points and seven rebounds in the performance. He averaged 7.9 points, 5.9 rebounds and 1.3 assists during the 2022-23 campaign.
Batcho, though, battled an injury, which hampered him and cost him nine games. So, his eight games with two or more blocked shots could have been more, if not for the setback.
He produced a career-high scoring output of 21 points in a contest against Ohio State in November. That day in Hawaii, Batcho hit seven of his 10 shots and was 6-for-7 from the free throw line, also collecting six rebounds to go along with two assists and a steal.
Over his two seasons at Texas Tech, the 6-foot-11 French big man has played in 56 games. In those, he averaged 4.4 points, 4.0 rebounds and 0.8 assists per contest.
Batcho began his career at Arizona before transferring to Texas Tech prior to the 2021-22 season. He has multiple years of eligibility remaining.