Big 12 News
How Much Each Big 12 Team Spent on Football Recruiting in 2022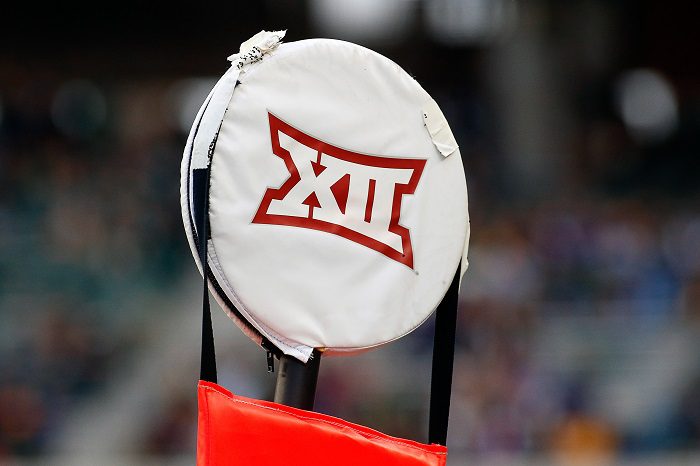 Being successful in the world of college football requires teams to spend money, and lots of it. According to CBS Sports, the Georgia Bulldogs spent $16,518,859 between 2017-22, and those recruiting classes have made them back-to-back national champions.
Earlier this week, CBS Sports compiled a list of recruiting spending for each Power Five conference, breaking down what each team spent on recruiting for the 2022 season, and success on the field directly correlates in many cases, but that's not always the case.
According to the list, Oklahoma and Texas were the league's biggest spenders, and by quite a wide margin. Since Baylor and TCU are private schools, their expenses aren't listed among the rest of the conference, but the two schools are typically right behind OU and Texas, in terms of Big 12 recruiting rankings.
The 2022 Big 12 Champions, Kansas State, are ranked sixth out of eight possible schools. Oklahoma State, who is almost always near the top of the Big 12? Dead last in recruiting spending.
Here's a look at the list, as well as what CBS Sports' Shehan Jeyarajah had to say about the Big 12's recruiting spending.
| SCHOOL | 2022 SPENDING | 2017-22 AVERAGE SPENDING |
| --- | --- | --- |
| Oklahoma | $2,632,817 | $1,301,044 |
| Texas | $2,439,774 | $1,301,044 |
| West Virginia | $971,286 | $620,286 |
| Texas Tech | $930,264 | $670,002 |
| Kansas | $846,411 | $751,073 |
| Kansas State | $841,640 | $604,447 |
| Iowa State | $804,942 | $775,494 |
| Oklahoma State | $455,689 | $473,500 |
"Unsurprisingly, Texas and Oklahoma lap the rest of the league in recruiting expenses and have the top 10 classes to show for it," Jeyarajah writes. "The gap between the rest of the league is vast, though it's worth noting that TCU and Baylor, typically the next two most successful recruiting programs in the league, do not have data available. Texas Tech beefed up its recruiting infrastructure significantly as Joey McGuire took over the program. 
"The recruiting budget perfectly lays out why the West Virginia job is so difficult. The Mountaineers need to spend nearly $1 million to simply hold serve in the Big 12 with a number of top recruits coming from Florida and Georgia, a lengthy plane ride from Morgantown. Oklahoma State had the lowest recruiting budget in the Power Five in 2022 but still managed to sign solid classes. Is it a credit to Mike Gundy's relationships or a worrying harbinger of things to come? It's hard to tell."
So, not only was Oklahoma State's recruiting spending lowest in the Big 12, it was the lowest in the Power Five. Consequently, the Cowboys managed just the ninth-ranked class in the Big 12, ahead of only Kansas.
As Jeyarajah points out though, that might be a sign of things to come, or it could point to the fact that Gundy is an outlier when it comes to success with or without a massive recruiting budget.
Money's not everything in college football, but it certainly seems to help.