Baylor Bears
Friday Big 12 Baseball Six-Pack: TCU Bounces Back While Texas Makes A Big Comeback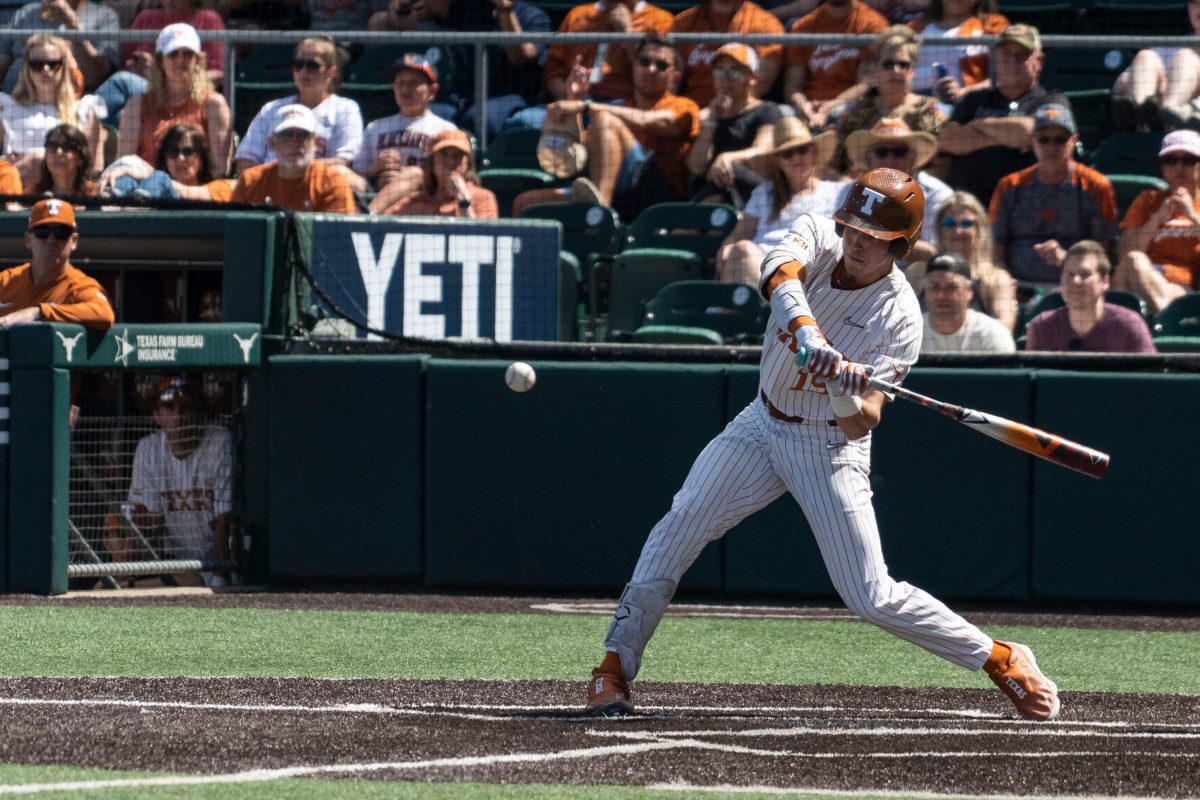 Is there anything better than cold beer and baseball? It's a combination that is hard to beat during the season. No matter what kind of beer you drink (or how many), let's take a look at some of the best action on the Big 12 baseball diamond from Friday with a nice six pack.
Best Game
Kansas State at #21 Texas
There was some great baseball in the Big 12 on Friday night but this game was on another level. Kansas State got off to a great start thanks to starting pitcher Owen Boerema who absolutely shut down the Texas lineup for seven innings. While Boerema was working on the mound, Kansas State produced a few runs off of Texas ace Lucas Gordon. Lucas got in a jam in the second inning as he made some mistakes with the bases loaded.
The Wildcats would add to their 2-1 lead in the seventh inning as an error and a groundout would bring in a pair of runs to make it a four-run game. However, Texas wouldn't go down without a fight. The Longhorns had a monster eighth inning scoring five runs to take the lead. Peyton Powell drove in a pair of runs and Garret Guillemette brought in another with his big RBI double. Porter Brown would add another score with an RBI triple and then Tanner Carlson would be the man to get Texas the lead with a sac-fly.
Zane Morehouse ended up with the save as Texas took game one with a 5-6 victory.
Best Win
Kansas over #24 West Virginia
How about this Kansas team? Going on the road and taking game one from West Virginia. The Jayhawks did a tremendous job at the plate against Ben Hampton as they scored four runs in the first three innings. Jake English hit a solo bomb in the first inning before Chase Jans blasted a two-run shot in the second.
Thanks to a wild pitch in the third inning, Kansas had a 4-0 lead. West Virginia did respond in that third inning with a pair of doubles from Caleb McNeely and Grant Hussey. Just three innings later, a Landon Wallace home run made it a one run game, but Kansas added a late insurance run when Cole Elvis hit a solo home run in the ninth inning to help Kansas take game one.
Worst Loss
North Dakota State over #22 Texas Tech
This was absolutely shocking to me. Coming into Friday, North Dakota State an RPI over 230. Nothing stood out to me about the Bison at all with their 7-20 record. Yet they went to Lubbock and dominated on Friday night. Cade Feeney and Skyler Riedinger did a fantastic job shutting down Texas Tech's offense as they only gave up one run the entire game. Meanwhile, the Red Raiders struggled a bit on the mound and never got the offense going. Now Texas Tech has to win the doubleheader on Saturday just to take the series.
Friday MVP
TCU SS Anthony Silva
What a night the freshman had against Oklahoma State. Anthony hit two home runs on Friday and helped TCU get a much-needed win.
Pitcher of the Day
Texas LHP Lucas Gordon
Outside of a mistake in the second inning, Lucas was excellent on the mound against Kansas State. He held the Wildcats to just two runs in six innings and struck out nine batters. Lucas continues to be the best pitcher for Texas and one of the best pitchers in the Big 12.
Best Home Run
Kansas 1B Cole Elvis
Cole's ninth inning solo home run was the cherry on top of a sweet evening for Kansas as they took game one on Friday night against West Virginia.
Full Scoreboard
TCU: 7, #16 Oklahoma State: 3
#21 Texas: 6, Kansas State: 5
North Dakota State: 8, #22 Texas Tech: 1
Kansas: 5, #24 West Virginia: 3
Oklahoma: 6, Baylor: 3