Big 12 Basketball
The Circus Out West: The Pac-12 and its Media Allies Have Been Wrong at Every Turn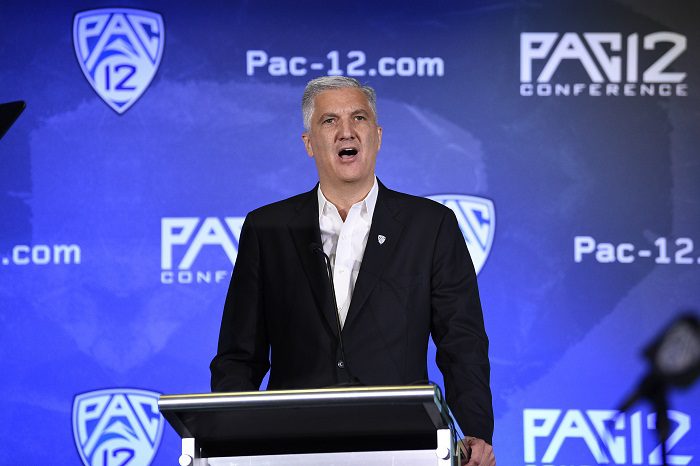 Although April Fool's Day is well behind us, everyday seems to be like April Fool's Day in Pac-12 country.
After continuous reports about getting a television deal done soon over the last few months, there still isn't a deal. So, what is really going on out west?
For starters, you are seeing a lot of empty promises from Pac-12 commissioner George Kliavkoff. This is a man who has been overconfident and arrogant since the news of USC and UCLA leaving for the Big Ten shocked the college football world.
Does anyone remember his comments about the Big 12 last year during Pac-12 media days? Because I sure do. They aged about as well as year old milk.
It also doesn't help when you people in the media spew out a whole bunch of garbage day after day with guys like John Canzano. I mean just look at what this man has said over the last year.
No matter how many meetings the Pac-12 has had over the last few months, no deal has been reached. It makes me wonder just what goes on in these meetings of theirs.
The good news is that the Pac-12 seems to be sticking together. Remember when the conference sent this message out on social media back in February?
Do you think all the schools still feel the same way right now? I seriously doubt it.
Despite nothing getting accomplished in the Pac-12, you will see that there is plenty of optimism on the west coast. Just a couple of days ago, Canzano reported that his sources told him that they are "confident" the league will eclipse the Big 12's figure of $31.6 million per team. I would love to know what his sources are on because I would like a sample of that please.
We already know that ESPN and Fox aren't going to pay that amount to air Pac-12 games. Unless someone else like Apple or Amazon overpay, getting over 30 million per school is simply crazy. Anyone who believes that is living in a fantasy world.
While this report came out, another interesting one came out just a day later. This time it was from Stewart Mandel who reported that the expected timeline for a Pac-12 deal is now "late spring, early summer."
That report from Mandel goes in line with what CBS Sports' Dennis Dodd said last week when he reported that the Pac-12's media rights deal is "not close."
While I don't particularly care for either Mandel or Dodd, I find it interesting that their reports aligned. Of course, this went completely against what the Pac-12 people have been telling us.
Last May Pac-12 commissioner George Kliavkoff said he hoped to "piggyback" the Big Ten media rights deal to increase his conference's valuation. Just a few weeks after those comments, USC and UCLA bolted. Then last October, the Pac-12 went to the open market after an exclusive negotiating window with ESPN and Fox expired. All these timelines that have been set by the Pac-12 have come and gone yet we continue to get lies. I can't even tell you just how many things John Canzano has had to backtrack over the last few months because of the incompetence from their fearless leader.
As the time passes, the patience of some of these university presidents will start to wear down. George Kliavkoff has been pushing back dates and times as the months fly by. It's clear that he is just doing what he can to continuously kick the can down the road. Maybe he's hoping that someone like the Big 12 will poach Pac-12 schools so he can point the finger of blame of anyone besides himself.
You see, there is no plan for the Pac-12. They are in a bad place right now. Maybe some lower tier network like The CW picks them up. I mean, after all, that would perfect for them. Imagine a Pac-12 football game between reruns of Gossip Girl and Smallville or even Supernatural. It seems fitting to me.