Trending Now
Mountain West Conference Is Exploring Expansion Options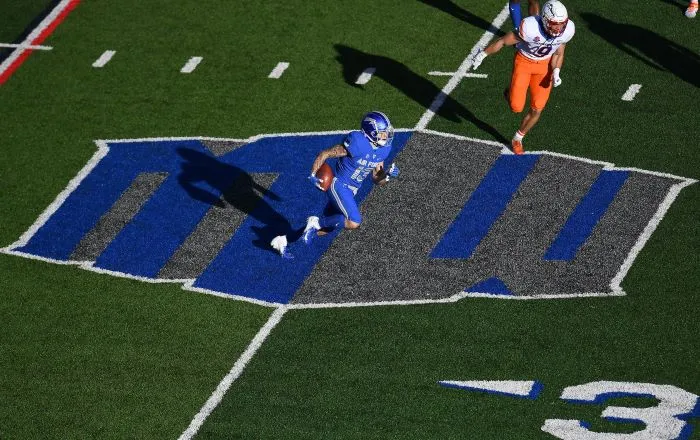 While the topic of conference realignment continues to heat up, representatives for the Mountain West Conference have been meeting regularly to discuss the possibility of losing key conference members.
This report comes from John Canzano of FOX Sports who spoke with the Commissioner of the Mountain West Conference, Gloria Nevarez, about the rapidly changing scene.
Referenced in the Tweet is the growing possibility of San Diego State, which just reached the NCAA Men's Tournament national championship game, jumping ship and heading for a Power 5 conference. The Aztecs are rumored to be a target of the Pac-12 Conference.
The Aztecs leaving could be especially beneficial for the university to package themselves alongside other top programs.
Big 12 Commissioner Brett Yormark has stated that he wants a presence in the Pacific Time Zone. He and the league have reportedly met with the 'Four Corners' schools of the Pac-12 — Arizona, Arizona State, Colorado and Utah — as the Pac-12 works through protracted media rights negotations.
San Diego State is seen as a potential option for the Big 12, as well.
The Mountain West Conference was formed in 1999 and has 12 members — Air Force, Boise State, Colorado State, Fresno State, Nevada, New Mexico, San Diego State, San Jose State, Utah State, UNLV and Wyoming. The Mountain West hasn't lost membership since 2011 and 2012, when the league lost TCU to the Big 12, Utah to the Pac-12 and BYU, as the Cougars moved to being independent for football.
The Cougars will join the Big 12 on July 1.