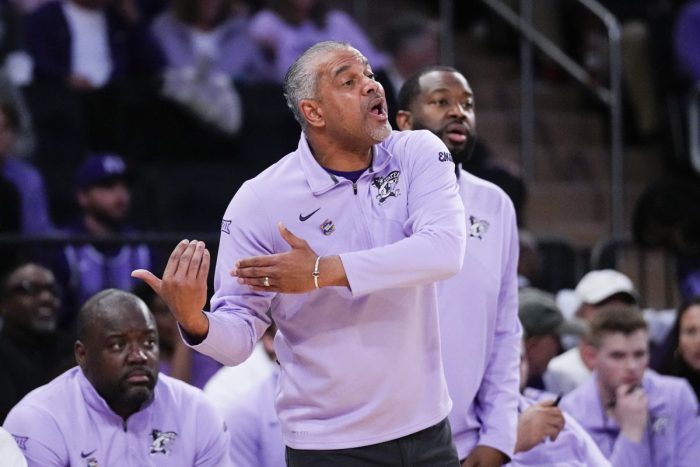 The college basketball transfer portal is one of the hottest topics in the sport right now, as every school in the country is looking to bolster its roster in preparation for the 2023-24 basketball season.
Kansas State is coming off a historic Elite Eight run under first-year head coach Jerome Tang, but the Wildcats will lose its top two players in Markquis Nowell and Keyontae Johnson, among a list of other contributors.
In order to build upon a fantastic 2022-23 season, Tang and company will need to add some real talent to the roster, and it looks as if they are in great shape with one of the top transfers in the country.
Hofstra transfer guard Aaron Estrada listed Kansas State as one of his four finalists, according to a report from 247Sports. Estrada's final four schools are K-State, Florida State, Cincinnati, and Alabama.
Estrada was the CAA Player of the Year in 2022-23, averaging 20.2 points, 5.5 rebounds, and 4.3 assists on the year.
Jerome Tang and staff would really like to add Estrada to the roster, as he is one of the top available players in the country.
"Coach [Jerome] Tang and his staff were super welcoming and I connected with coach Tang quickly," Estrada said. "I like the high volume ball screen offense that they run which allows their guards to have success."
Interestingly, this might be a Big 12 race between K-State and future Big 12 foe, Cincinnati. Here's what he had to say about his visit with the Bearcats.
"Coach [Wes] Miller and I have created a bond in a short amount of time that is strong. I like his coaching staff and how connected they all are… I also enjoyed my visit there as well."