Big 12 Basketball
Kansas Basketball Adds Yale to 2023-24 Non-Conference Schedule: Report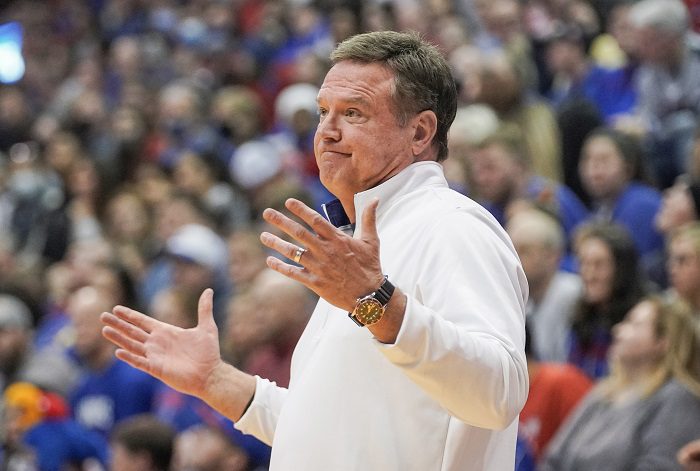 According to a report from CBS Sports' Jon Rothstein, Kansas basketball will host Yale as part of its nonconference schedule this upcoming season.
The Jayhawks are coming off a 2022-23 campaign in which they finished as Big 12 regular season champions but were knocked out of the NCAA Tournament in the second round by Arkansas, leaving them with a 28-8 record, and plenty of folks asking, "what if?"
Meanwhile, Yale is coming off a 21-9 season after being eliminated by Princeton in the Ivy League Tournament and Vanderbilt in the NIT. Princeton would go on to a Sweet 16 appearance after wins over No. 2 Arizona and No. 7 Missouri in the NCAA Tournament.
Yale and Kansas have met three times on the basketball court, with Kansas going 3-0 in those meetings. The most recent meeting, December 29, 2007, ended in an 86-53 victory for the third-ranked Jayhawks. KU's 33-point margin of victory was topped only by the meeting a year prior, a 41-point win for the Jayhawks (87-46).
This year's matchup should be lopsided again, as Kansas will likely be a top 10 team again under head coach Bill Self. After missing the entire postseason due to illness, Self is set to return to the Jayhawks' bench in 2023-24 and lead them to yet another Big 12 title and an NCAA-record 34th straight NCAA Tournament appearance.