Trending Now
Tennessee Prospect Darnell Wright Criticizes Media Member By Direct Message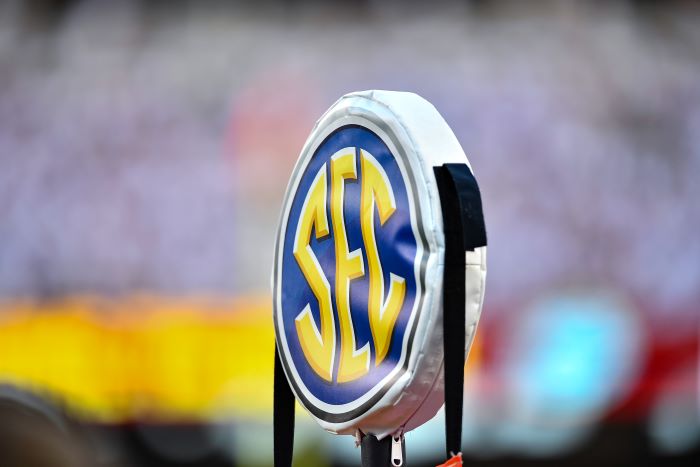 While some say that all publicity is good publicity, I'm not so sure that's the case for Darnell Wright. Hailing from Tennessee, Darnell Wright is a top prospect at the tackle position in the 2023 NFL Draft and while he eagerly awaits Draft Night in Kansas City, he has taken up reading comments about himself.
While members of the media usually air on the side of impartiality, Darnell Wright took offense to a quote written about him on Twitter that said, "Darnell Wright is a pure RT and has no business playing LT." Wright then decided that the best course of action was to take action in the DM's prompting a unique response from the potential first-rounder.
Wright quoted the original Tweet and responded with a short message that reads, "Your a pure *********, what year did you play to say anybody has any business doing anything."
Some might consider Wright's words as a bold strategy prior to the NFL Draft and I would have to agree with that. While there have been similar instances on draft night that have dominated the NFL Media landscape, most recently Laramie Tunsil posting photos of himself engaging in extracurricular activities, Wright is most likely in the clear with this one.
Wright responded shortly after on Twitter apologizing for his words by saying, "Probably little heavy on the specific choice of words I'm no choir boy, but when Someone says I can't do something it really grinds my gears, @willie_lutz it's all good you were probably actually defending me a bit, appreciate that. Maybe we'll do a podcast in cinci one day."
All's well that ends well in the saga of famous Twitter beefs between athletes and NFL media members. The NFL Draft kicks off on April 27th in Kansas City where Darnell Wright should hear his name called early.