Baylor Bears
Big 12 Football 2023 Spring Game Football Dates, Times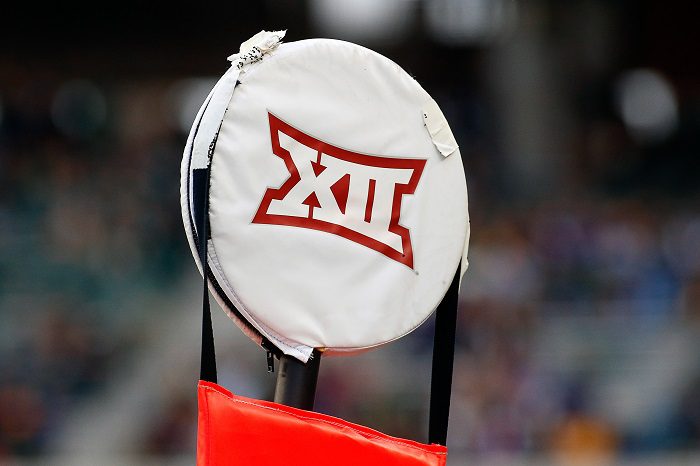 As we put the 2022 season and its records into the history books, college football fans are turning their focus to the 2023 season.
Before we get there, teams must go through winter workouts, spring football, summer workouts, and fall camp. It's a ritual performed by teams across the country and most of it is done in the absence of cameras and fans.
However, to end the spring portion of the football schedule, teams will hold "spring games" as a way to showcase what next year's squad has to offer and what some of the young and upcoming talent might look like as summer approaches.
Here's a list of the 14 Big 12 teams' spring games and times, with updated schedules as information is released
Baylor Bears
Spring Game Date: Saturday, April 22
Kickoff Time: TBA
TV: ESPN+
BYU Cougars
Spring Game Date: Friday, March 31
Kickoff Time: 4:00 p.m. CT
TV: BYUtv
Cincinnati Bearcats
Spring Game Date: Saturday, April 15
Kickoff Time: TBA
TV: N/A
Houston Cougars
Spring Game Date: Friday, April 7
Kickoff Time: 6:30 p.m. CT
TV: N/A
Iowa State Cyclones
Spring Game Date: Saturday, April 22
Kickoff Time: 11:00 a.m. CT
TV: N/A
Kansas Jayhawks
Spring Game Date: Friday, April 7
Kickoff Time: 7:00 p.m. CT
TV: N/A
Kansas State Wildcats
Spring Game Date: N/A
Kickoff Time: N/A
TV: N/A
Oklahoma Sooners
Spring Game Date: Saturday, April 22
Kickoff Time: 2:30 p.m. CT
TV: ESPN+
Oklahoma State Cowboys
Spring Game Date: N/A
Kickoff Time: N/A
TV: N/A
TCU Horned Frogs
Spring Game Date: Friday, April 14
Kickoff Time: 7:00 p.m. CT
TV: TBD
Texas Longhorns
Spring Game Date: Saturday, April 15
Kickoff Time: 1:00 p.m. CT
TV: LHN
Texas Tech Red Raiders
Spring Game Date: Saturday, April 22
Kickoff Time: 12:00 p.m. CT
TV: ESPN+
UCF Knights
Spring Game Date: Friday, April 14
Kickoff Time: 5:30 p.m. CT
TV: TBD
West Virginia Mountaineers
Spring Game Date: Saturday, April 22
Kickoff Time: 1:00 p.m. CT
TV: TBD