Baylor Bears
Two Big 12 Prospects Featured in On3 Top 10 WNBA Mock Draft for 2024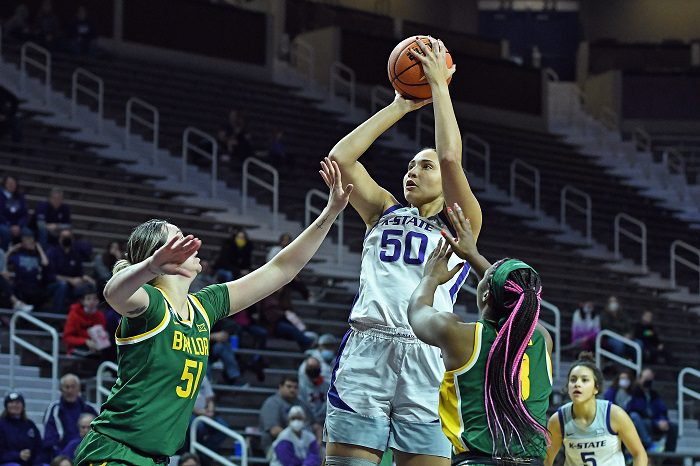 The women's college basketball scene is one of the budding areas of college sports, and with tonight's WNBA draft, dreams begin to come true for collegiate athletes.
The Big 12 Conference has some of the best women's basketball players in the country, and with the draft only hours away, many have speculated what the Top 10 may look like.
With that in mind, On3 released their idea of what the top will look like in the 2024 WNBA Draft, as the 2023 WNBA Draft kicks off tonight. In their list, two of the 10 players making an appearance are from the Big 12 Conference.
Lee missed the 2022-2023 season with a knee injury. However, in her time with the Wildcats, she has been sensational. Lee averaged 22 PPG in the 2021 season, with 10.3 RPG, as well as holding the record for the most points scored by a player in an NCAA Women's basketball game when she poured in 61 on Jan. 23, 2022, against Oklahoma.
Andrews is one of the top guard prospects in the country and as one of the leaders of the Baylor Bears, her resume speaks for itself. Andrews is a pure point guard that can score and facilitate at a high level. She averaged 14.7 PPG, 3.4 RPG, and 4.3 APG last season and has gotten better each season. Heading into her senior season with Baylor, it's easy to see why she would rank so high with yet another year left to develop.
The Big 12 Conference is the best conference in basketball, and with so many talented players the 2023-2024 season is going to be a wild ride.