Trending Now
Colorado Regents to Meet on Monday as Big 12 Expansion Rumors Linger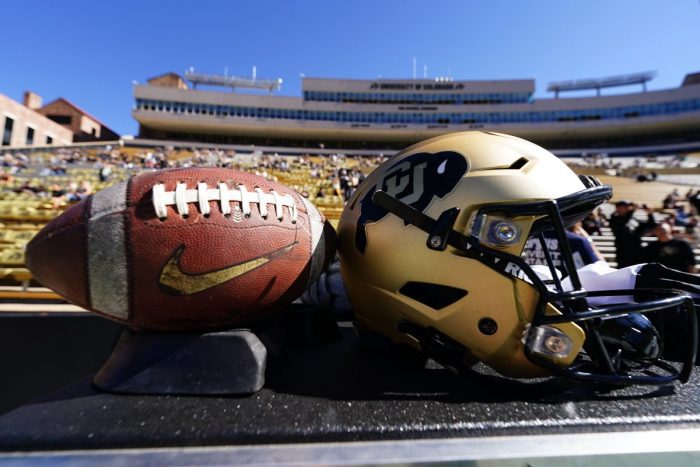 As rumors and reports continue to surround Big 12 expansion, notably the possibility of Colorado being the first to deflect from the Pac-12, eyebrows have been raised as the Colorado Board of Regents is set to hold a meeting on Monday, April 17th.
The special board meeting is being called "executive session only". At this point, all we know is that the meeting will take place at 7:45 a.m. But it will absolutely be worth watching as we continue to follow the future of all the Pac-12 teams and how the Big 12 may play a role.
Earlier this week, the New York Post's Andrew Marchand reported, "The Pac-12's media rights agreement won't be completed until late spring or early summer, according to The Athletic college football writers Stewart Mandel and Max Olsen. They said The CW is now in play. We will add this to the conversation around potential defections from Pac-12 to the Big 12: Watch Colorado."
On the Pac-12 TV front, last week, The Athletic reported that The CW had pulled up a seat to the negotiating table, to which CBS Sports' Dennis Dodd refuted, saying that the network was only interested in discussing a "small package" of games.
In a recent podcast between John Ourand and Andrew Marchand, an interesting back-and-forth took place regarding the Pac-12's TV negotiations.
"The CW did a deal with LIV Golf and they're talking to everybody," Ourand said of The CW's talks with the Pac-12. "It was a talk that was almost an informational talk, I would never classify it as a negotiation. To say that it's unlikely, I think you could put the word, 'extremely,' in front of unlikely. [A deal between The CW and the Pac-12] is almost certain not to happen.
"There's been a timeline that's been offered where we've bashed through deadlines. It's almost a sense of urgency that they need to get the deal done. But I can tell you that with the networks that are buying it, they don't feel that urgency."
Marchand interjects here, asking, "Wait, which networks are buying it though?"
"That's what we have to figure out," Ourand answered. "They are still talking to ESPN, they're still talking to FOX, but the money isn't exactly where they want it to be. These networks don't feel that urgency. If you look back at the Big Ten, they did their blockbuster deal right before football season. So there's a cadence and timing that [the networks] have and they're not jumping to the sense of urgency that Pac-12 feels, like, 'we've got to get this done and lock our schools in and move forward'."
And now we wait. The question is: Who blinks first? Does a TV network jump in and pay the Pac-12 what it expects? Or does Colorado, or someone else, bail first?