Big 12 News
Ex-Oklahoma Guard Benny Schröder Headed to George Washington: Report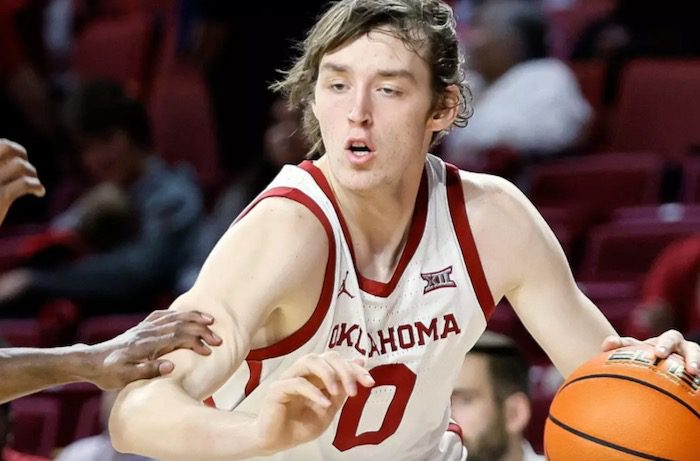 The Oklahoma Sooners' first official player to enter the NCAA transfer portal has found his destination. Guard Benny Schröder is headed to George Washington, according to a report by ESPN's Jonathan Givony.
Schröder appeared in only six games with the Sooners for a total of 25 minutes played during the just completed 2022-23 season. In that time frame, he scored 14 points and also grabbed five rebounds.
The sophomore-to-be from Germany had the following to say when he announced his decision to go elsewhere last month: "My time at OU has been a great experience and I am grateful for the opportunity to have been a part of this program. I want to thank my coaches, teammates and the OU family for their support. After much consideration, I have decided to enter the transfer portal."
Schröder's time with the Sooners came to an end after a disappointing 57-49 loss to the Bedlam rival Oklahoma State Cowboys in the first round of the Big 12 Tournament. The Sooners were not only one of the poorest teams in the Big 12–that's even with a shocking upset victory over eventual No. 1 seed Alabama–the squad also is staring at a move to face the likes of the Crimson Tide in the SEC, which has proven to be a tough basketball conference, not unlike the Big 12.
Porter Moser and the rest of the Oklahoma staff have a lot of questions to answer heading into next season. And they'll have to do it after what's been a couple of disappointing seasons.