Big 12 News
Mountaineers' Tre Mitchell Announces Return: 'Run It Back WV'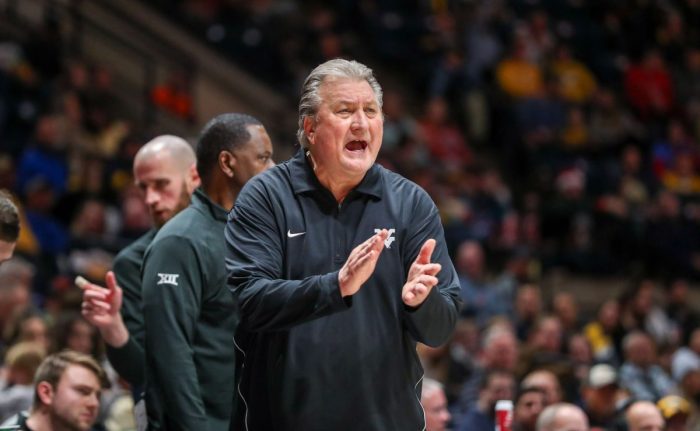 Tre Mitchell has a fifth year, and he's poised to use it. The West Virginia forward announced his return Wednesday in a post on Instagram, marking a very important player coming back in 2023-24 for the Mountaineers.
"Run it back WV," Mitchell said.
Just how critical is this returnee for the 'Eers? Well, consider Mitchell started 32 of 34 games and averaged 11.7 points, 5.5 rebounds and 1.8 assists per game. He shot it 47% from the field, including 36.4% from 3-point range, while seeing 30 minutes per contest.
Mitchell shot it at a 47.8% clip and averaged 8.7 points and 4.0 rebounds per game the year before at Texas, before transferring to Morgantown. That included a season-high of 19 points and 11 boards in a non-conference matchup at Seton Hall, as he saw action in 24 games, with starts in 17 of those.
So, Mitchell is a veteran, simply put. And his presence is critical moving forward next year for Bob Huggins' Mountaineers.
He joins guard Joe Toussaint as fifth-year seniors who have decided to return to West Virginia with. a COVID-19 waiver. The program is still waiting on a decision from forward Jimmy Bell Jr., who has the same decision to make.
West Virginia finished the 2022-23 season with a 19-15 overall record, including a 7-11 mark in the Big 12 Conference. It fell to Maryland 67-65 in the first round of the NCAA Tournament.