Baylor Bears
Big 12 Baseball Weekend Preview and Picks: A Showdown in Stillwater Awaits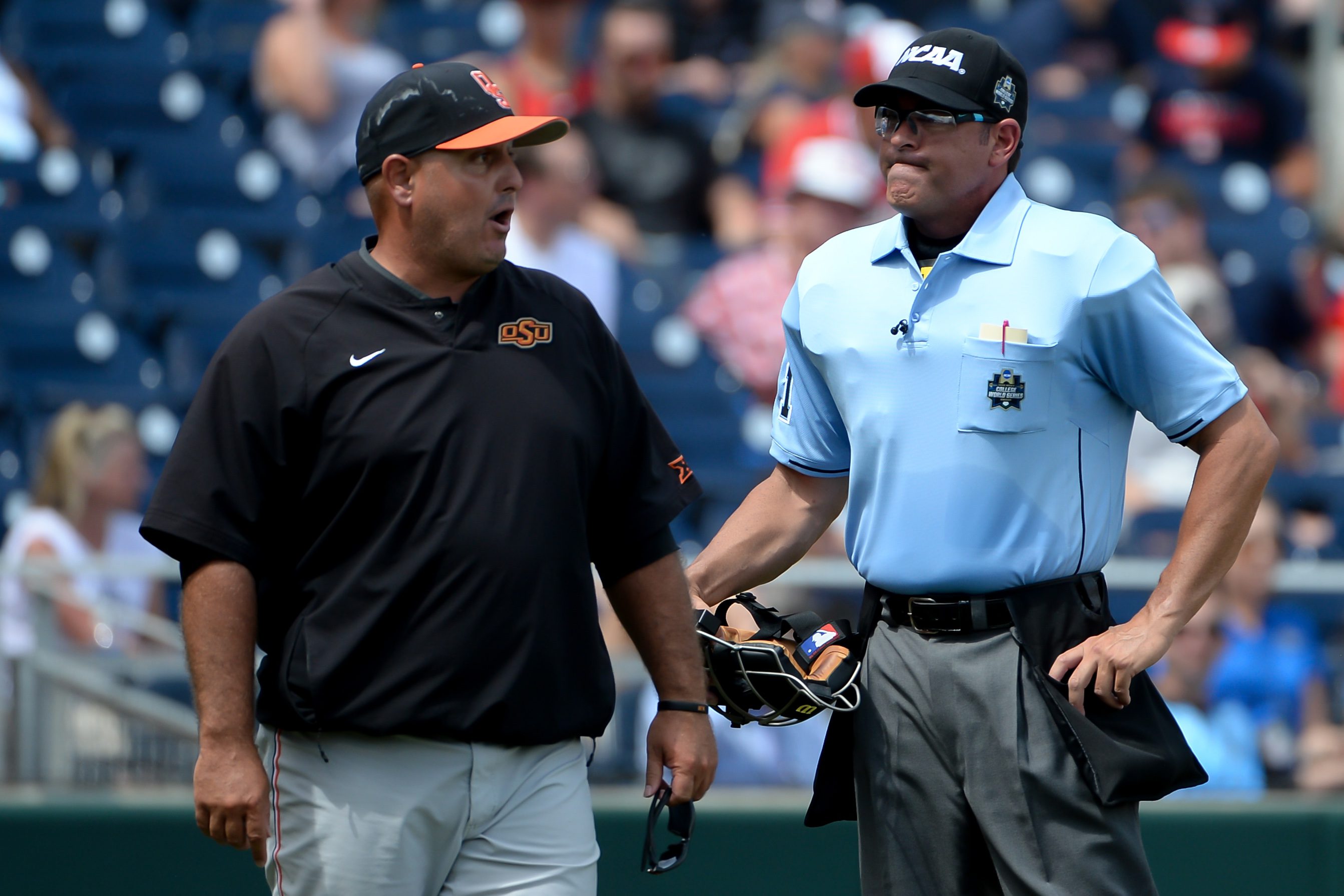 Big 12 baseball is officially in full swing as we are starting to get a feel for how the conference hierarchy is going to play out this season.
It felt like just yesterday that opening weekend was here and now we are entering the fifth weekend of conference play.
Let's take a look at the upcoming weekend for Big 12 baseball.
West Virginia at #18 Oklahoma State
If you can only watch one Big 12 baseball series this weekend, then this is the one. Both teams are coming off tough series losses last weekend and West Virginia even fell out of the top 25. The Mountaineers really struggled on the mound, which was surprising considering how good Blaine Traxel and Ben Hampton have been this season. If they can get back on track, then the Mountaineers should be in good shape because their offense, led by JJ Wetherholt, Caleb McNeely, and Barry Braden has done a wonderful job this year.
On the flipside, the Cowboys are a little banged up with Nolan McLean out which really hurts their pitching staff. The good news is that Juaron Watts-Brown is still their go-to man on the mound because he has been phenomenal for them. Despite the question marks with the pitching, the offense is still as good as ever with Carson Benge, Nolan Schubart, Roc Riggio, and Chas Adkison in their lineup. If this game was in Morgantown, I would maybe lean West Virginia but with this game being in Stillwater, give me the Cowboys.
My Pick: Oklahoma State
#19 Texas at Baylor
Both of these teams are riding after series wins. The Bears took two out of three from Oklahoma last weekend while Texas did the same to Kansas State. However, in this matchup, it will be all about the Longhorns who moved into the top 20 on Monday. Texas has a solid ace pitcher with Lucas Gordon and Charlie Hurley has been good as well. I have a tough time seeing the Bears score a ton of runs against those two despite guys like Kolby Branch and Hunter Teplanszky hitting well. Meanwhile, Baylor doesn't have the arms to slow down Peyton Powell, Porter Brown, and Eric Kennedy for Texas. Give me the Longhorns in this one.
My Pick: Texas
#21 Texas Tech at Oklahoma
This will be an interesting series, especially for the Sooners. They have been a tough team to figure out because they are wildly inconsistent. In fact, the only thing that they have going for them right now is the bats of Easton Carmichael, Dakota Harris, and Kendall Pettis. Those three have done a great job of keeping this team in games. Outside of that, their pitching is in a bit of a funk which is bad news because Texas Tech has one heck of a lineup. Gavin Kash has been one of the best hitters in the Big 12 while Nolen Hester, Austin Green, Kevin Bazzell, and Gage Harrelson are all hitting above the .335 mark. Both teams have had their fair share of struggles on the mound, but I will take the consistency of the Red Raiders at the plate.
My Pick: Texas Tech
UNC Wilmington at #25 TCU
The Horned Frogs take a break from Big 12 action as they will host the UNC Wilmington Seahawks for a three-game series. UNC Wilmington is not a team that should scare many, but they do have some decent bats in their lineup with John Newton, Jac Croom, and Trevor Marsh. Those three going against TCU pitchers Kole Klecker and Cam Brown should be fun to watch. The one thing that sticks out in this series is the lack of quality arms from UNC Wilmington. That should provide guys like Cole Fontenelle, Anthony Silva, Tre Richardson, and Brayden Taylor some great opportunities at the plate.
My Pick: TCU
Kansas State at Kansas
If you are looking for a rivalry game this weekend, then look no further. These two schools despise one another, and I absolutely love it. Pitching will be optional in this series because outside of Kansas State's Owen Boerema, neither team will scare you on the mound. This should be a series full of runs because each team has some quality hitters. Kodey Shoijinga and Chase Jans have been good for Kansas while Jake English and Cole Elvis bring some pop to the lineup. Meanwhile for Kansas State, Cash Rugely, Nick Goodwin, and Cole Johnson have been their go-to guys on offense. I know Kansas just took a series from West Virginia, but I think I will go with Kansas State here to win at least two games.
My Pick: Kansas State