Oklahoma Sooners
LOOK: Patty Gasso Signs Young Students' School Note Excusing Them from Class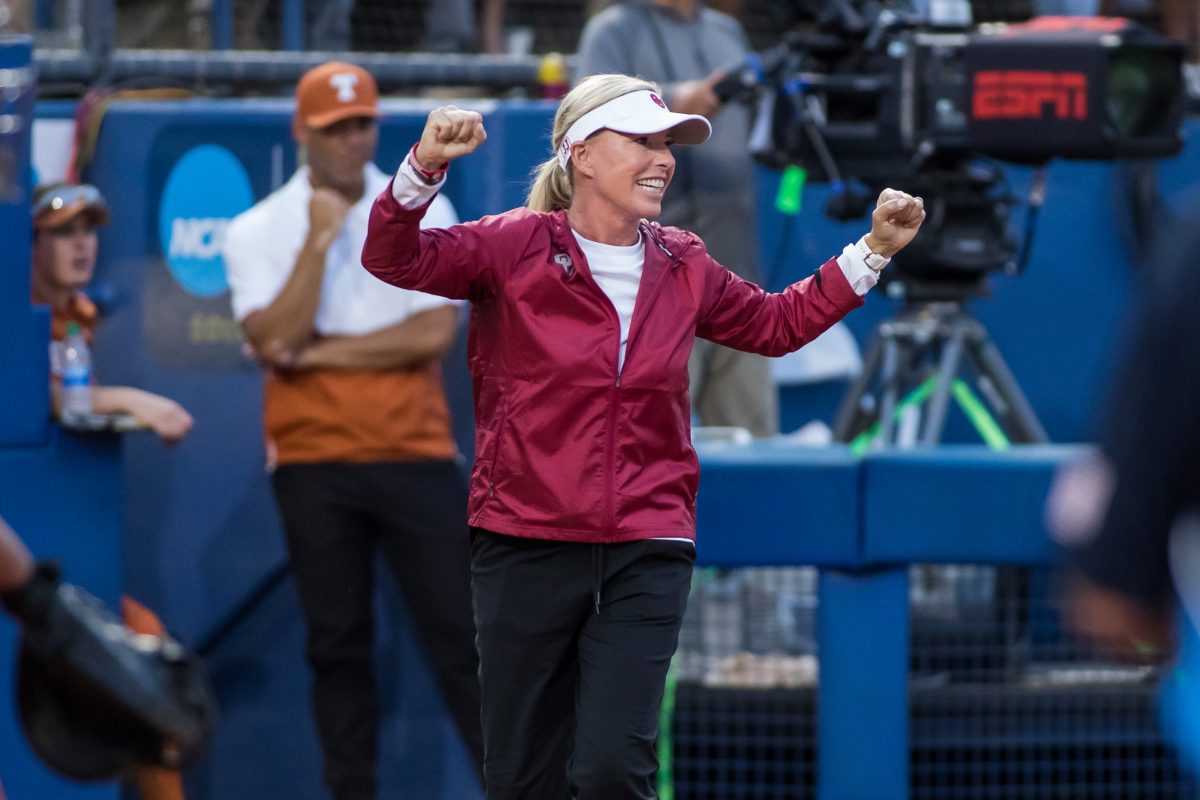 One of the mantras of Patty Gasso's Oklahoma softball program is being bigger than the sport. Well, Gasso herself exemplified that calling card Tuesday night while in Baton Rouge, La., for the top-ranked Sooners 3-0 victory over the 12th-ranked LSU Tigers.
Gasso stopped by with a group of young girls asking if she'd sign their school note excusing them from school, and of course she inked her signature.
Surely, the signature to get out of class made these young Sooner fans' night. But so, too presumably, did even meeting the best coach in the history of the sport in itself.
As for the Sooners this season, they're rolling to the tune of a current 29-game winning streak. They've dropped only one game this entire season, a 4-3 loss to Big 12 rival Baylor back in February in what was actually a non-conference meeting. Otherwise, the Sooners have been virtually untouchable, owning a 37-1 overall record. That includes a 9-0 mark in league play, with sweeps of Iowa State, Texas and most recently Texas Tech.
Winners of the last two national championships, Oklahoma returns to action this weekend in the Miami (OH) Tournament. It'll first take on Oakland at 10 a.m. CT Saturday, followed by meetings with Louisville and Miami.