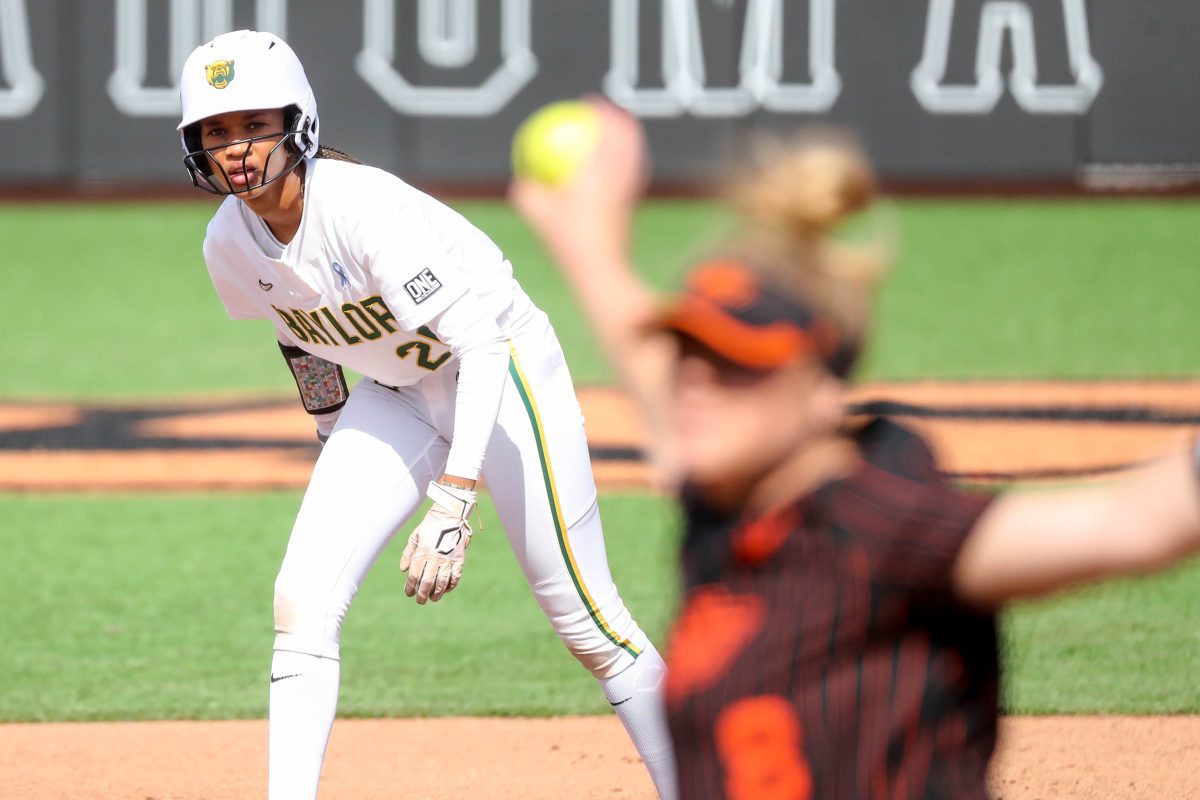 We have reached Week 10 of the 2023 college softball season, and the Big 12 race is well underway at this point.
Oklahoma (37-1, 9-0) and Oklahoma State (37-3, 6-0) are way out front right now, with Texas (34-8-1, 6-3) in third place and Baylor (32-9, 2-4) in fourth.
There are still plenty of critical series left in the conference race, none bigger than Bedlam in the last weekend of the regular season. However, OSU-Texas, Baylor-OU, and Texas-Baylor will still decide a lot in regard to seeding for the Big 12 Tournament next month.
This weekend isn't quite as action-packed as the weeks to come, but there is still a lot of great softball to take in. Here are the three Big 12 series this weekend, ranked.
DATE: APRIL 14-16 | TIME: 6PM, 2PM, 12PM | LOCATION: STILLWATER, OK | TV: ESPN+
This is likely to be the most lopsided series of the weekend as Iowa State just never got going in 2023 and is already locked out of the postseason discussion barring an incredible run to win the Big 12 Tournament. Meanwhile, Oklahoma State is the only team in the Big 12 that is keeping pace with Oklahoma and is playing great offensively. If the trends that we've seen from both of these squads continue this weekend, there's not likely to be any close games in this series. The Cowgirls should win going away in all three games, with a couple of run-rules not out of the question.
DATE: APRIL 14-16 | TIME: 6PM, 4:30 PM, 12PM | LOCATION: AUSTIN, TX | TV: LHN
Like Oklahoma State and Iowa State, the Longhorns and Jayhawks are trending in two different directions. On one hand, Texas is coming off a dominant sweep of Iowa State and has outscored opponents 29-2 since getting swept by Oklahoma. Meanwhile, Kansas has lost five straight and has been outscored 26-7 in that stretch. I have more confidence in Kansas making this series competitive than I do Iowa State in Stillwater, but that's not saying much. Look for Texas to assert itself in this series at home, and get to 9-3 in Big 12 play before a clash with No. 3 Oklahoma State next weekend.
DATE: APRIL 14-16 | TIME: 6:30 PM, 2 PM, 12PM | LOCATION: LUBBOCK, TX | TV: ESPN+
This was an easy choice for best series of the weekend, as both of these programs have a ton of momentum in 2023. Baylor is coming off a huge weekend in which it took down then No. 4 Tennessee not once, but twice. Meanwhile, Texas Tech has surpassed its win total from a season ago and is hoping to sneak into the NCAA Tournament. It will take winning this series, and likely a series against Oklahoma State to make that happen, but there is still a chance. Texas Tech isn't quite ready to compete for the Big 12 crown, but it isn't the doormat that it was a season ago. I think Baylor will win this series, but it won't go unscathed in its roadtrip to the Texas panhandle.