Trending Now
Five Places the Pac-12 Could Take Their Media Rights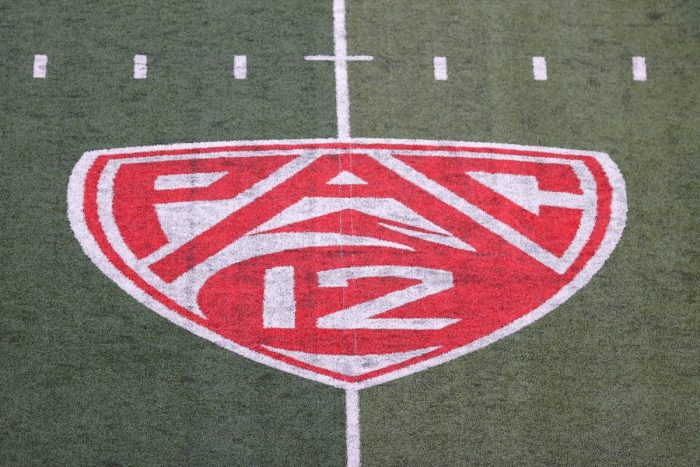 There is no shortage of Pac-12 rumors out there in the world of college football as the conference is still looking to land a media rights deal. There was talk of a deal getting done last year yet the months continue to fly by, and the Pac-12 is still left in no man's land. However, there have been reports that a deal will be done by spring or early summer.
Until then, I thought I would give the Pac-12 five places where they should take their media rights to.
1. The Big Ten Network
With the news of USC and UCLA leaving for the Big Ten, why not try and partner with them? They already took the top two schools in the conference so maybe down the road, the Big Ten would just take over the Pac-12. Imagine those California schools playing in freezing temperatures across the Midwest. Plus, this would give schools like Rutgers, Indiana, and Nebraska a chance to get some wins against some cupcake teams like Cal and Stanford. On top of that, Northwestern would love to be in a conference with some of those schools out west who only care about academics and not football.
2. The CW
I feel like the CW and the Pac-12 are a match made in heaven. And speaking of heaven, this is the same network that aired 7th Heaven. People who don't care about college football probably watch the CW so it would make sense that they would air Pac-12 games. In between games, you can throw on some reruns of Gossip Girl, Supernatural or even One Tree Hill. It would also make this billboard sign even funnier if this actually happened.
3. ION Network
I will be completely honest with you; I don't know much about the ION Network other than they play a ton of old reruns. I noticed that they are showing reruns of House M.D., which is about a doctor who solves puzzling cases. Maybe the Pac-12 can get him on the phone and help figure out just what is going wrong with the conference. Or maybe he will help prevent people from wanting to poke their eyes out after watching a Stanford/Cal football game.
4. Telemundo
This may seem a little out of left field but hear me out. Telemundo is one of those channels that has a ton of unnecessary drama filled soap operas and it is very confusing because I don't understand a word they are saying. I feel the same way about the Pac-12 Conference. There is a lot of drama that I can never understand. But if the deniro is right, then why not take it? Plus, they could hire the guys who do the soccer games to announce the football games and scream whenever there is a score. Which is not often depending on who is playing.
5. Gas Stations
Out of all the options here, this one may be my favorite. If you have ever pumped gas before, you have likely seen one of those small screens on the pump itself. Typically, it shows the latest news or local weather. Well, why not play a little football on there?
People are only pumping gas for a couple of minutes, which is a lot longer than what people would normally pay attention to a Pac-12 football game for at home. The only downside to this is that a lot of those people on the west coast may have a tough time seeing the game on those gas pumps because they don't need to go to the gas station to plug in their smart cars.