Big 12 News
Collin Klein Receives Big Raise From Kansas State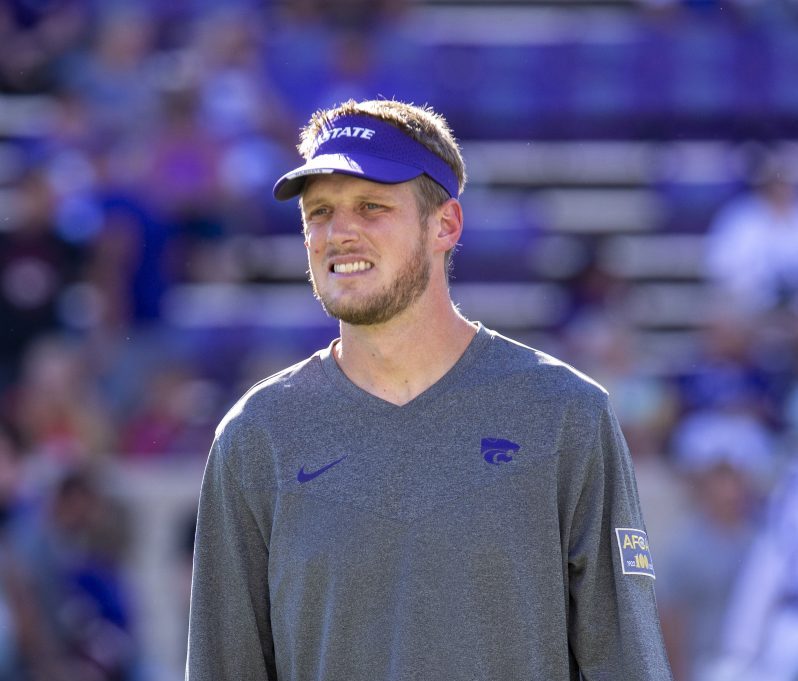 The Kansas State Wildcats' splurge on providing raises for assistant coaches worked well as the 2023 salary pool will increase to $4.77 million, nearly one million dollars higher than the 2022 season.
While the biggest increase was for offensive coordinator and Wildcat legend Collin Klein, multiple coaches saw an increase in their salaries from the previous year.
Klein's salary increase came amidst his decision to remain at Kansas State instead of seeking a coaching job elsewhere, most notably being the offensive coordinator job at Notre Dame. Klein was set to receive $600,000 ahead of the 2023-2024 season according to Kellis Robinett of the Kansas City Star, but was given a raise of $225,000 as well as incentives that could boost his salary by 5% in the event K-State wins six games and reaches a bowl game, and an additional 32% increase if the Wildcats win a national championship.
The Wildcats also rewarded defensive coordinator Joe Klanderman with a new two-year deal that will pay him $825,000 over the next two seasons. That is believed to be the highest salary that K-State has ever paid its coordinators.
The next highest salaries on the coaching staff belong to running-game specialist Conor Riley and cornerbacks coach Van Malone. Riley is making $600,000 before incentives, and Malone is making $410,000. Next up are running backs coach Brian Anderson and linebackers coach Steve Stanard, who are both set at $400,000. Defensive ends coach Buddy Wyatt was boosted up to $375,000. Defensive tackles coach Mike Tuiasosopo and freshly hired receivers coach Matthew Middleton are both at $325,000, and tight ends coach Brian Lepak is now making $283,000.
With all the increases to the Wildcats coaching salaries, the spending pool at K-State is higher than the previous season by nearly one million dollars, largely due to the Wildcats success in winning the Big 12 Conference.