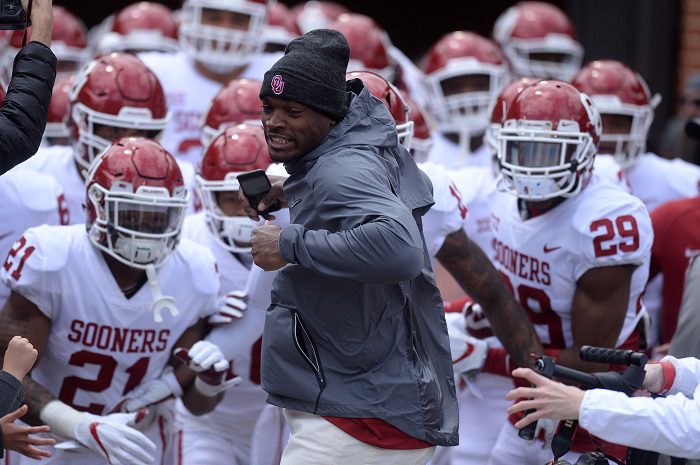 Well, Texas fans finally have an answer to the age-old question as to why Adrian Peterson decided to leave the state of Texas and play for the Oklahoma Sooners. And while it was comical, Peterson took the brutally honest approach of calling out former Texas head coach Mack Brown.
Peterson was inducted into the Texas Sports Hall of Fame this weekend, and while giving his acceptance speech, Peterson pulled back the curtain for Longhorns fans to finally understand what drove him away from Austin.
Peterson detailed his several meetings with head coaches around the country, including Bob Stoops and Pete Carroll, prior to committing to a college, but no meetings cracked up to the news Peterson received while sitting down with Mack Brown.
Peterson made a habit of asking each potential coach if he would have a chance to compete for a starting job in the event he decided to commit to a specific school, and the Texas head coach told Peterson outright that they were committing to Cedric Benson for one more season.
With that news floating around in Petertson's mind, that was all he needed to hear to leave the Orange and White behind. Peterson committed to Oklahoma shortly after and went on to have a great college and professional career at the running back position.