Big 12 News
K-State QB Will Howard: 'This is the New Standard for K-State Sports'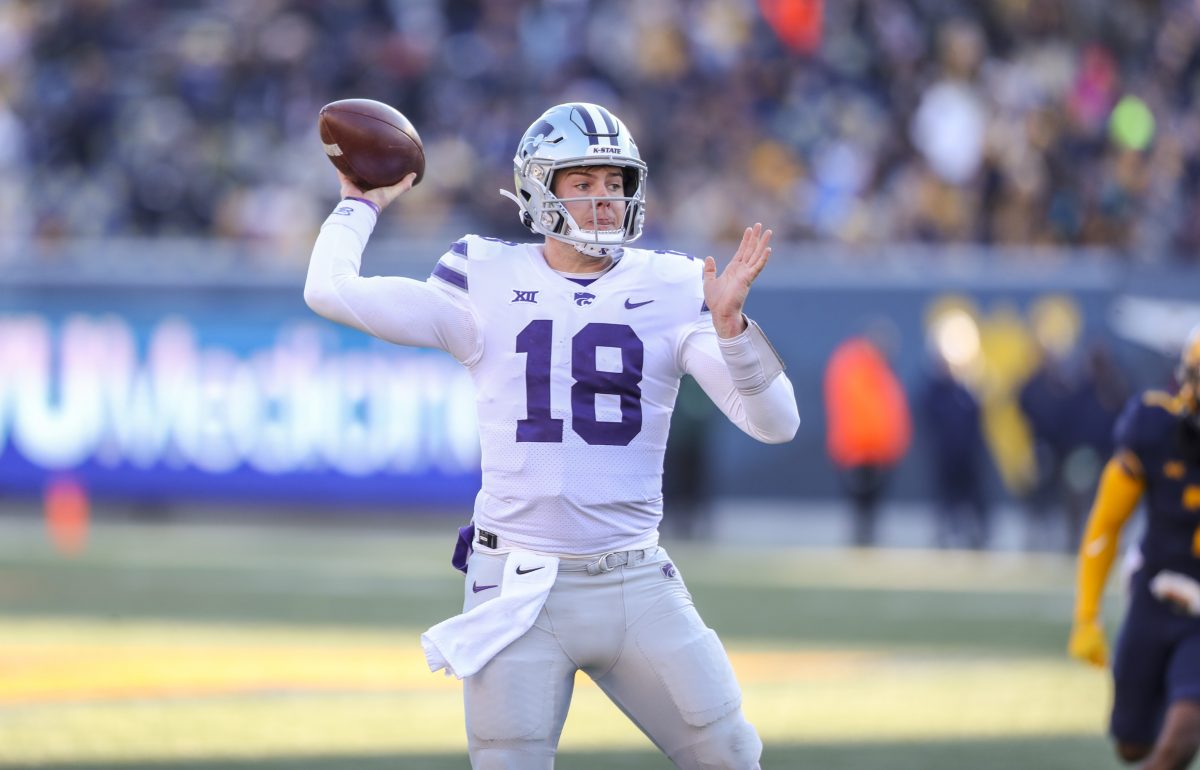 K-State day at Kauffman Stadium went off without a hitch as the Kansas City Royals paired with the Big 12 Conference member to celebrate the Wildcats and welcome fans in the Kansas City area to the K.
Throwing the first pitch for the Wildcats was senior quarterback Will Howard who had an interesting quote about the current successes and future aspirations of Kansas State University. He joined Royals broadcasters Jeff Montgomery and Ryan Lefebvre alongside offensive lineman Cooper Beebe on Post-Game Royals Live to discuss the current trajectory of the Wildcats.
While it's no secret that the Wildcats have been one of the budding programs in college sports this season, Howard doubled down on the notion by saying something that all K-State fans love to hear.
When asked about the advancements of the two programs by Royals commentator Ryan Lefebvre, Howard responded with a statement that should fuel Wildcats fans for years to come saying, "The standard around K-State sports athletics has changed. This year has been awesome in terms of the success we've had, in basketball and football. It's really inspiring to see and this is just the start. We want to keep it this way, this is the new standard."
The future is bright for the Wildcats, and while the football season is still months away, the optimism in both football and basketball has rebuilt the entire fanbase from the ground up. But in the words of Jerome Tang, this is an elevation, not a rebuild.