Trending Now
Pac-12 Fans on Edge Amidst Conference Realignment Concerns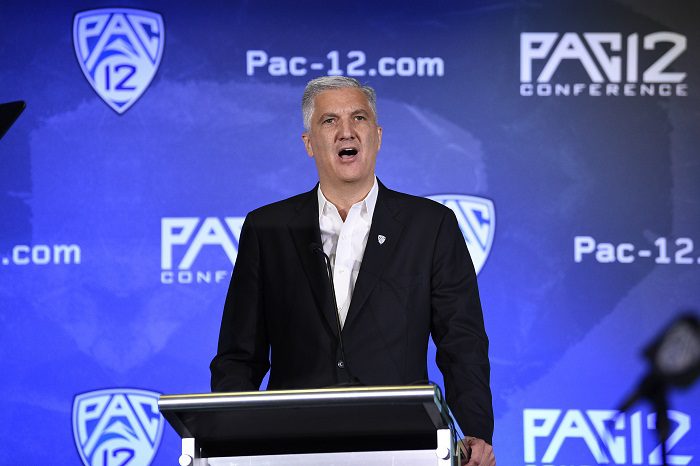 While the insult of "You sound like a BYU fan," isn't something I had on my bingo card for 2023, that's the reality of where things are at right now with fans of the Pac-12 Conference.
During one of the most visible collapses of a conference in recent memory, many fans of the Pac-12 are holding on for dear life during the circling rumors of Arizona, Colorado and others potentially heading to the Big 12 Conference.
Of the many platforms that fans have been detailing their concerns on, message boards have contained some of the funniest conversations between concerned Pac-12 fans, much like the one below.
In the conversation above, one fan brings forth a genuinely honest and intelligent concern surrounding the offers from the CW network to host Pac-12 Football while the other chimes in and slams the originator for sounding, "like a BYU fan."
The response continues by saying, "You sound like a BYU fan. Buying into anything any reporter says, or reading into things with absolutely zero knowledge."
While many fans believe that they have more knowledge on a specific subject than one another when it comes to the Pac-12's fight for survival, the dirty laundry has been airing out for fans around the world to witness. Things are rapidly changing for the Pac-12 and all of its contributors, but if nothing else, it has been an entertaining circus to watch.