Big 12 News
Five Players from Bedlam Rivalry Selected in WPF Draft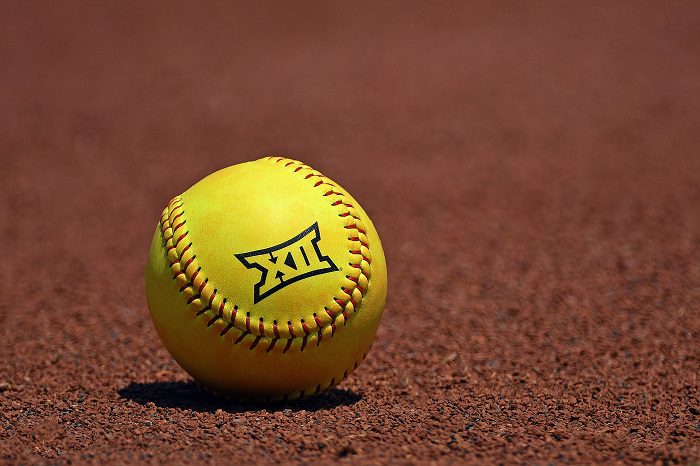 It was an eventful night for the pair of Bedlam schools in the Women's Professional Fastpitch (WPF) Draft. Five different players were selected from Oklahoma and Oklahoma State to continue their softball careers beyond the collegiate ranks.
The new Oklahoma City Spark had the first overall pick and tabbed Oklahoma star pitcher Alex Storako with it in the WPF Draft Monday evening.
"With the first overall pick in the 2023 WPF Draft, the Oklahoma City Spark select…Alex Storako from The University of Oklahoma," announced league commissioner Lauren Chamberlain.
Storako has been fantastic to the tune of a sub-1.00 ERA with 85 strikeouts to only eight walks. In fact, she's sitting at a 0.80 ERA with a 13-0 record, while opponents are hitting only .134 off of her. Storako has dealt four complete games, including a no-hitter against Kentucky last month. She's surrendered only 32 hits and 10 runs, eight earned, all season, just ridiculous numbers against some of the nation's best competition.
The first Oklahoma State player came off the board at No. 5. The Smash It Sports Vipers scooped up Cowgirls second baseman Rachel Becker with that second pick in the second round. This season, Becker has been simply phenomenal, hitting just shy of .500 with 22 RBI and 49 runs scored. The former Purdue transfer has walked 37 times en route to posting an on-base percentage north of .600.
Not too long after, the Smash It Sports Vipers selected Oklahoma State star shortstop Kiley Naomi at 11th overall, the third pick in the third round. Bringing the pop for the Cowgirls, Naomi has clubbed nine home runs this season, as she's hitting .386 with 49 RBI and 45 runs scored. She's also stolen 10 bases, marking the fifth time in all five seasons that she's recorded double-digit swipes.
The Spark then selected Storako's teammate and fellow Oklahoma Sooner, designated hitter Haley Lee with the 13th overall pick, first in the fourth round. Through 40 games, she's leading the team with 12 home runs, while hitting .426. Lee has already racked up 36 RBI, also walking 21 times to only seven strikeouts.
It didn't take too much longer for a third Sooner to go and, as it turns out, the final player from the Big 12. Shortstop Grace Lyons heard her name called with the second pick in the sixth round, No. 22 overall to the Texas Smoke. Lyons brings with her the best glove in the country, along with an offensive game that's transformed throughout her time in Norman, as evidenced by a .366 batting average with five round-trippers and 20 RBI in 2023.