Big 12 News
Jalen Hurts Becomes Highest-Paid NFL Player Ever With New Deal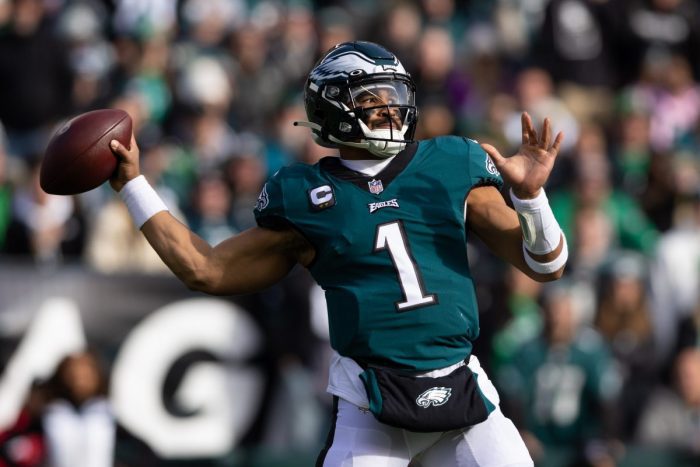 Jalen Hurts is fresh off his best season as a professional, leading the Philadelphia Eagles to an NFC Championship and an appearance in Super Bowl LVII.
The former Oklahoma quarterback showed that he is one of the most dynamic playmakers in the National Football League, and is now getting paid as such.
According to Ian Rapoport, Hurts and the Eagles have agreed to terms on a five-year, $255 million contract extension that will make him the highest-paid player in NFL history.
Not only that, but Hurts will be guaranteed $179.304 million in the deal and has a no-trade clause included in the terms.
In 2022, Hurts completed 66.5% of his passes for a total of 4,280 yards and 25 touchdowns to six interceptions, adding 903 yards and 18 scores on the ground.
Despite the 38-35 loss in Super Bowl LVII, Hurts played great in the biggest moment, completing 27 of 38 attempts for 304 yards and a score, but made a huge impact on the ground with three rushing scores and 70 yards on 14 attempts.
As the unquestioned leader in a locker room full of veterans, Hurts is as valuable an asset as is out there, and the Eagles are clearly willing to commit to him as their future for a foreseeable time.