Big 12 News
Tyree Wilson's Draft Stock is 'Rising', Could Go as Early as No. 2 Overall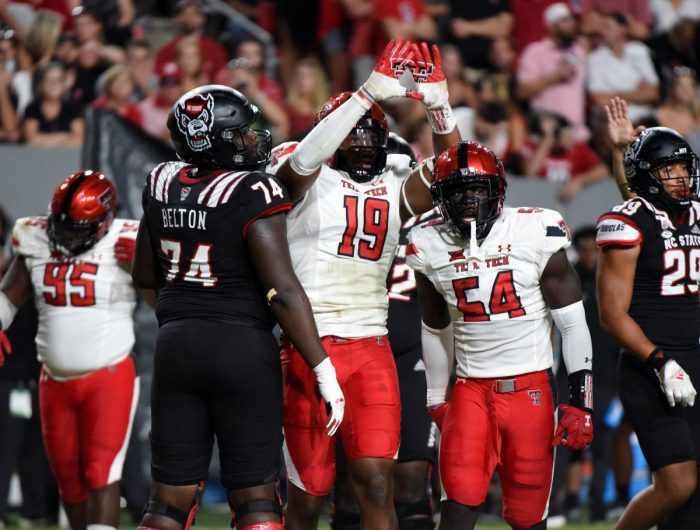 Texas Tech defensive end Tyree Wilson is one of the biggest defensive names in the 2023 NFL Draft, and has been climbing up draft boards since before the 2022 season.
Wilson is listed at 6-6, 275 pounds, and has the frame and motor to be an elite pass rusher at the highest level of football. In his college career, which included one season at Texas A&M and three at Texas Tech, Wilson recorded 17 sacks and 33 tackles for loss to go along with 121 total tackles.
In every mock draft on the internet, Wilson is a lock to go in the first round, but recently his stock has seemed to rise well into the top five.
According to Peter King of Football Morning in America, Wilson might even surpass Will Anderson as the top defensive player and could go as high as No. 2 overall to the Houston Texans.
"Tyree Wilson, the Texas Tech pass-rusher, might be in competition with Alabama's Will Anderson for the top defensive prospect on Houston's draft board," King writes. "That could mean something if the Texans aren't quite as smitten with C.J. Stroud as Mock Draft World thinks."
If Houston decides to go with a defensive player at No. 2 overall, it sounds like Tyree Wilson might be the pick.
In the latest mock draft from CBS Sports, Wilson is the first defensive player off the board at No. 4 to Arizona, behind three-straight quarterbacks with Bryce Young, C.J. Stroud, and Will Levis ahead of him.
The 2023 NFL Draft is set for Thursday, April 27 through Saturday, April 29, with Kansas City serving as the host city for the event.