Baylor Bears
Dear ESPN: All Ranked Softball Matchups Should Be Televised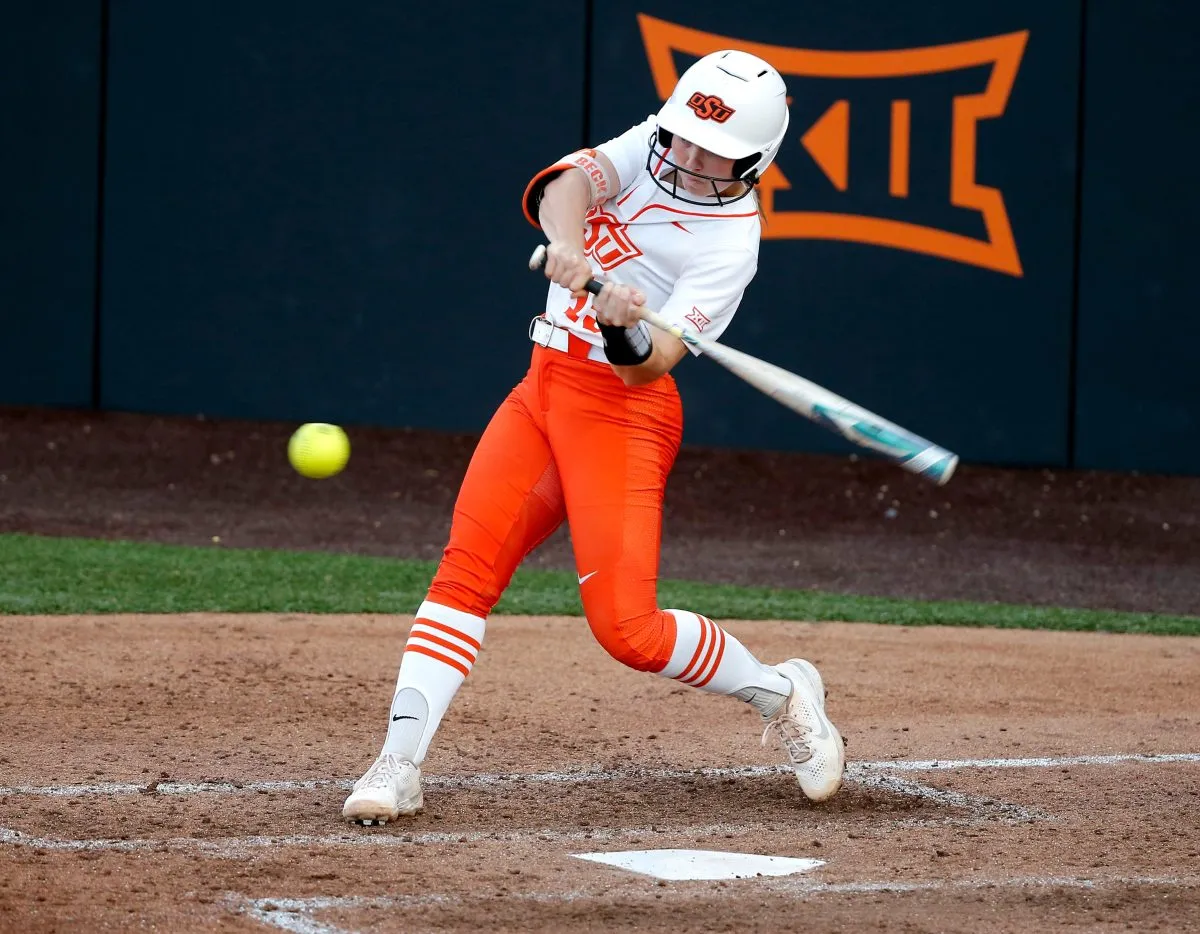 To whom it may concern,
For the third time in a span of two weeks, Big 12 softball fans will have to listen to a Top 25 matchup on the radio or try and keep up with the game on social media because networks like ESPN won't do what is needed to get them on television.
Instead, fans had to follow along as the team's social media account kept everyone up to date on the score each inning. One of the biggest series wins in recent years likely secured Baylor's chances at the postseason, but it wasn't on television.
On April 6 and April 7, No. 21 Baylor went to Knoxville, Tennessee to take on No. 4 Tennessee in a non-conference matchup between two teams that are headed to the NCAA Tournament next month. The Bears ended up prevailing in both contests, but Bears fans that didn't make the trip didn't get to see the game.
Fast forward to this week's matchup between No. 3 Oklahoma State and No. 23 Wichita State. 14 days ago, Wichita State got the better of No. 2 Oklahoma State in Wichita, and that game was televised on ESPN+. However, today's game won't be found on ESPN+, even with Big 12 Now featuring the conference's teams during Big 12 play. Instead, the Cowgirls and Shockers will play in front of a home crowd in Stillwater, and that will cover the total eyes on this game.
My question is, why? Why is it 2023, and a ranked matchup in the fastest-growing sport in America isn't televised? Or better yet, why is it that Iowa State (15-25) and Southeast Missouri State (24-10) are being televised on ESPN+ over Oklahoma State (39-4) and Wichita State (36-8)?
Oklahoma State. Baylor. Tennessee. Wichita State. These are programs and teams with history in this sport, and the networks that cover them can't get them on television on a Tuesday night? What is going on?
Softball takes over the network in late May and early June when the NCAA Softball Tournament transitions into the Women's College World Series. Rating for the Oklahoma City-based event are fantastic, but there are some of us that would like to catch important regular season games too.
Tonight's game between the Cowgirls and Shockers has postseason implications. If Wichita State wins, they will have swept a top-five team on the year and staked their claim at hosting a Regional next month. If Oklahoma State wins, it will be their 11th win over a ranked opponent, further proving their legitimacy as a top-three team.
Yes, softball coverage has gotten better, and ESPN+ has opened the door to so much more softball than we've ever had access to before, but can we at least learn to prioritize the right games? No offense to the Cyclones or Redhawks, but I'm certain there's a much larger crowd out there that would like to catch a ranked matchup this evening that actually has postseason implications.
Signed,
Bryan Clinton, Heartland College Sports
P.S. – The first pitch is scheduled for 6:00 p.m. CT, and the game can be heard on stillwaterradio.net or The Varsity Network with Bill Van Ness on the call, or follow @cowgirlsb on Twitter for the latest on the game.