Big 12 News
K-State Basketball Lands Five-Star Guard David Castillo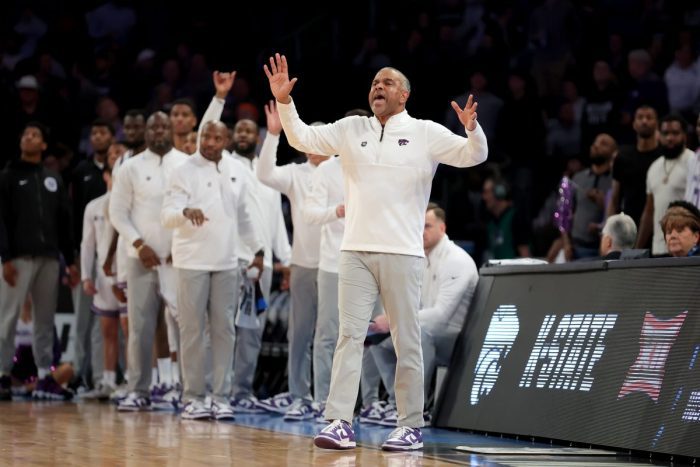 The times of Kansas taking all of the top talents in the Big 12 is changing as five-star combo guard David Castillo selected the Wildcats over the Jayhawks.
Castillo is one of the best players in the nation and heading into Tuesday's announcement the three teams in the running for the Oklahoma guard were Kansas, Kansas State, and Oklahoma State.
Castillo is heading to Manhattan as the highest-rated commit in over a decade and this happens in Jerome Tang's first full year of recruiting. Castillo is listed as the 20th player in the nation, the third-ranked combo guard in the nation, and the top player in the state of Oklahoma.
While K-State hasn't been known for its ability to recruit, Jerome Tnag has, and in his short time at K-State, he has put together one of the best recruiting classes in school history earning a McDonald's All-American player in Castillo.
Castillo enters his senior season in Bartlesville with the ability to climb even higher in the player rankings and with Jerome Tang and staff landing one of the nation's best players, the window opens up for many, many more to join in on the fun. Ladies and gentlemen welcome to the Tang era of K-State basketball.