Big 12 News
Oklahoma's Porter Moser Hires Armon Gates as Assistant Coach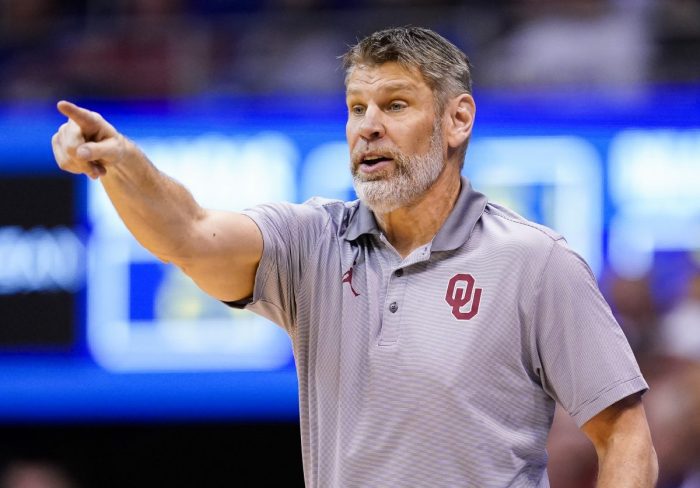 Porter Moser has found his hire for an assistant coaching vacancy. He announced Tuesday that he's brought aboard Armon Gates to his Oklahoma men's basketball staff.
"Armon has been coaching and recruiting at the highest level," Moser said in a release. "He is a grinder in recruiting and brings a tremendous amount of passion to the game. His energy level is contagious and he pours that energy into the players and program. There is value in bringing in a coach you have worked with before and Armon will be an excellent addition to the staff."
Gates, who has ties to Moser and the current group of coaches, spent two seasons under Moser as an assistant at Loyola Chicago from 2011-13. He also worked with assistant coach Ryan Humphrey and director of operations Tad Glibert while at Northwestern.
After that, the Chicago native spent four seasons as an assistant coach at Nebraska, where he helped develop Dalano Banton and Cam Mack. Banton eventually went in the second round of the 2021 NBA Draft, while Mack grabbed All-Big Ten honors in 2019-20 and finished third on the program's single-season assist chart.
Most recently, Gates served as an assistant on Dana Altman's staff at Oregon this past season. The Ducks finished 21-15 and advanced to the final eight of the NIT.
"My family and I are humbled and excited to be at the University of Oklahoma and a part of Coach Moser's staff again," Gates said. "He is a proven winner and knows how to get the most out of his players and teams. Oklahoma has a rich basketball tradition and I look forward to working tirelessly with our student-athletes to help them achieve at the highest levels on and off the court. I am ready to help our players and staff reach our goal of winning championships."
He'll join an Oklahoma program that's fresh off a disappointing 15-17 season, including a 5-13 mark in the Big 12. It missed the NCAA Tournament for the second straight season.