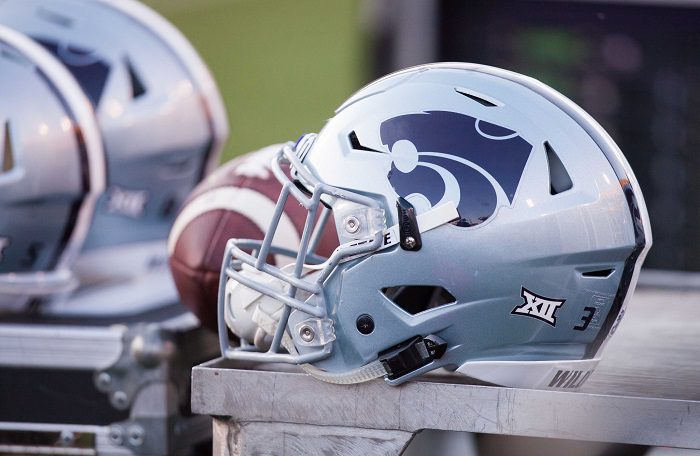 Kansas State is coming off a 2022 season in which the Wildcats won their first outright Big 12 title since 2003, and the excitement in Manhattan couldn't be much higher.
K-State has quarterback Will Howard coming back, as well as the entire offensive line unit that was the conference's best a season ago. Coveted transfer running back Treshaun Ward looks like a suitable replacement for Deuce Vaughn, and the Wildcats' defense should be strong yet again.
Experts are on the fence about the Wildcats being a Big 12 contender this season (we aren't!), but a former K-State wide receiver and son of an NFL legend, Kade Warner, feels great about their chances going forward.
Recently, during an interview with Big 12 Radio on Sirius XM, Warner told the country why he feels that K-State is going to be a contender for years to come.
"For a long time, we were just a team at Kansas State that won the games they should and lost the games they should too," Warner said. "We were always good, never great. We could never get over that hump. This year, there was a completely different dynamic. The standard at Kansas State was raised and is going to keep being raised as the seasons go on."
Warner then talked about what made the 2022 team special, and that was taking the season one day at a time. If K-State continues to do that, Warner sees the Cats being a force going forward.
"This year we did a phenomenal job taking the season one day at a time," Warner said. "Dominating the day, getting done with that, and then dominating the next one. I think that propelled our entire culture forward, and our standard now may be a Big 12 Championship but that's not what we're saying. That's not what our standard is each and every day. The standard every day is to win the day and do everything you can that day.
"The biggest thing for me is that, as that standard continues to improve, teams are going to have to respect us more and more because of what we have the ability to do now. Win all the games that we should, and maybe win a couple that people don't think we should. Those wins stack up and then you see yourself turn into a stronghold in the Big 12 that is wide open right now. With the conference changing, it's theirs for the taking and I hope Kansas State is going to be the powerhouse for the next couple of years."
During his two seasons as a Wildcat, Warner collected 60 receptions for 622 yards and five touchdowns, with 46 receptions, 456 yards, and all five scores coming in 2022.
Warner is hoping to have his name called at the 2023 NFL Draft later this month, but might have to follow the same path as his father, Kurt, and work his way up the depth charts as an undrafted free agent. If his father's career is any indication of how things will go for Kade, there is a bright future in store for the former Wildcat.