Big 12 News
Billy Preston Says Kansas Coaches 'Wasn't Blind' to Adidas Paying Players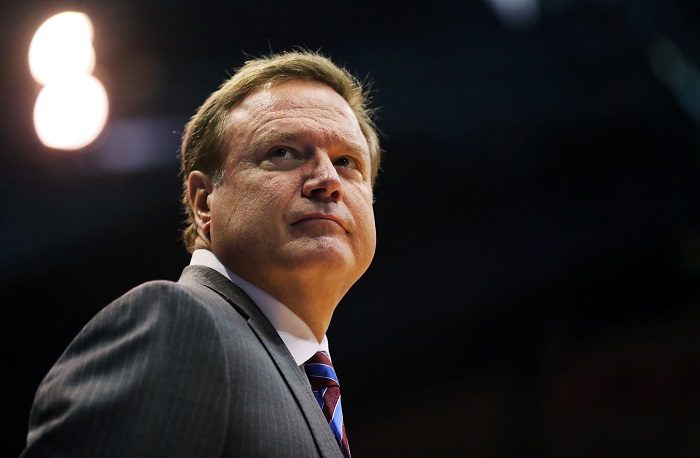 While players are now able to earn money through NIL, Kansas has been in hot water with multiple scandals in the public eye on the topic of allegedly paying student-athletes.
Billy Preston, former center for the Jayhawks added some perspective on the ongoing conversation of scandals at the University of Kansas while appearing on an ESPN 30 for 30 podcast saying that Kansas "ain't no victim."
Preston opened up about the situation saying that from the moment he arrived on campus, it was abundantly clear that he was an Adidas athlete at KU.
"As soon as we got to KU, I'm an Adidas kid now that I play for KU," Preston said. "He (T.J. Gassnola) is an Adidas rep. They're an Adidas school. They put us together just off the strength of them being an Adidas school and them having that type of power where they can be like, they can tell him, 'Oh yeah, we want you to get in contact with Billy. We want you to tap in with Billy and get that whole process rolling.' Yeah, that's the only thing I'm going to say about that. KU wasn't no victim."
Preston spoke on the fact that while each situation was different, Kansas had the ability to draw players in through their contacts with Adidas, and while the situation didn't have many repercussions outside of a self-imposed four-game suspension for head coach Bill Self, the Jayhawks could use Adidas to get specific players to Lawrence.
Preston and Silvio De Sousa were at the heart of the situation and in 2018, Adidas rep T.J. Gassnola testified paying Preston's family $89,000. When asked if the university knew about the situation Preston repeated, "They wasn't blind to that. They weren't blind to that at all."
After allegations pushed back on the university, Kansas took the stance as the victim of the situation saying that it was, "a victim of Gassnola's and James Gatto's[Adidas executive] crimes." Preston shot that down quickly by saying, "They ain't no victim; they knew what was going on, too. They put the whole thing together. They set it up. Like, KU was the whole reason we even met."
While this storyline has mostly run its course, hearing information and details like this from Preston help to shine a light on the sometimes sketchy practice of basketball recruiting.