Big 12 News
Chris Klieman Explains Why He is Against Spring Games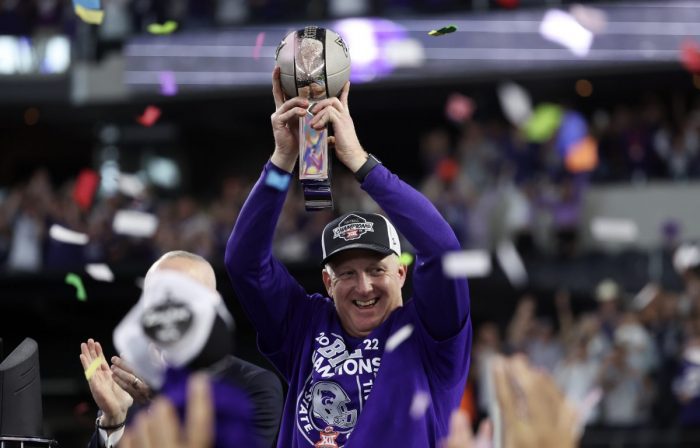 For those of you who may not know, Kansas State head coach Chris Klieman is notoriously against playing spring football games.
For many eager fans, the spring game gives people something to look forward to and get excited about, but with the Wildcats focused on winning championships instead of providing an easy practice for fans to watch, Klieman prefers to practice in a closed-off, controlled environment in the spring.
Klieman spoke to media members for nearly an hour on Friday regarding multiple details about the Wildcats' offseason, and when asked about the spring game possibility, Klieman said, "Here's an easy answer. It could be something as simple as, 'Well, I just want to be there and watch the guys.' I want everybody to see Deuce Vaughn in the fall. I understand everybody wants to see Deuce Vaughn in the spring, but for three years that kid didn't get touched in the spring, and he was able to have pretty good falls."
Though fans may not like it, Kleiman's logic tracks. Many fans want to see an open scrimmage in the spring, but I would bet that the number of fans who want to see a Big 12 Championship win topple the number of people who want a spring game. By opting out of the spring football game, Klieman's bunch is able to use another practice to focus on details and become a better unit rather than just hyping up fans.
The Kansas State Wildcats kick their season off on September 2 against Southern Missouri and kick off Big 12 play on September 23 at home against the UCF Knights.