Big 12 News
Kansas State Basketball Offers 2025 Five-Star Prospect Cooper Flagg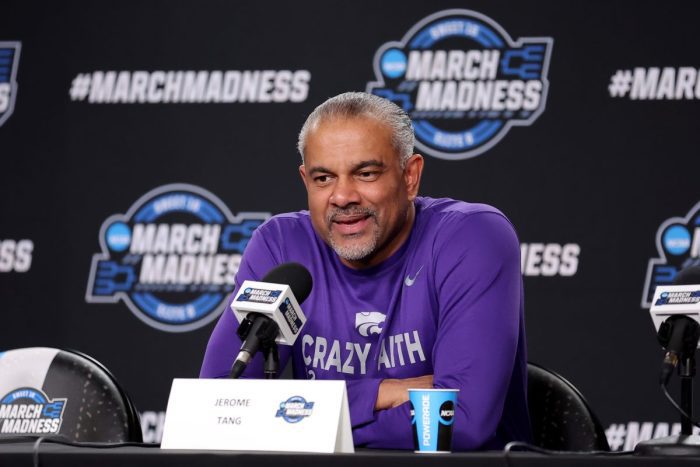 Jerome Tang and company are moving all the way up the recruiting ranks by targeting 2025 forward Cooper Flagg.
Flagg is a 6-foot-8 sophomore from Florida who has earned offers from some of the top programs in the nation including Duke, UCLA, Michigan, West Virginia, and now joining that list are the Kansas State Wildcats. Flagg is listed as a five-star prospect and the No. 2 player in the country in the 2025 class, according to 247Sports.
Tang and assistant coach Jareem Downling were spotted out at the EYBL(Elite Youth Basketball League) in Atlanta this past weekend and one of the headlining performances came from Flagg scoring a whopping 52 points.
While Jerome Tang secured his first five-star recruit and the fourth-highest recruit in Kansas State history earlier this week with the commitment of David Castillo from Bartlesville Oklahoma, coach Tang looks to add even more firepower in recruiting and Tang is in the driver's seat.
For the 2024 class, K-State currently has the 19th-ranked class in the nation, according to 247Sports.
Since his time taking over as the head coach for the Wildcats, Tang has landed four of the top 12 recruits in Kansas State Basketball history with Castillo, Dai Dai Ames, RJ Jones, and Macaeleb Rich. Saying it's a great day to be a Wildcat may be a bit of an understatement, but at this point, business is booming in Manhattan.