Football
Oklahoma State Cowboys Football 2023 Schedule, Results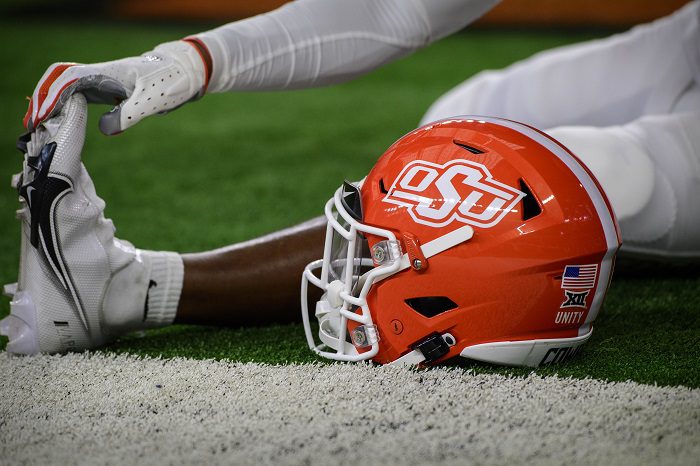 The Oklahoma State Cowboys will play seven home games and five road games as the Cowboys play out the 2023 football season.
The Cowboys will play two of their three non-conference games at home. The Cowboys start by hosting Central Arkansas on Sept. 2, with another home game against South Alabama two weeks later on Sept. 16. In between, the Cowboys go to Tempe, Ariz., to face the Arizona State Sun Devils.
Oklahoma State opens up Big 12 play with a road trip to Iowa State on Sept. 23. After a bye week, the Cowboys host Kansas State on a Friday night game on Oct. 6.
The Cowboys will play five home games and four road games in Big 12 action. Along with Kansas State, the Cowboys will host Kansas, Cincinnati, Oklahoma and BYU.
Along with Iowa State, the Cowboys will travel to West Virginia, UCF and Houston.
The Cowboys will play all four of the Big 12's new members this season. BYU, Cincinnati, Houston and UCF join the league for the 2023 football season.
The Cowboys will not play Baylor, Texas, TCU and Texas Tech this season.
Each Big 12 team will still play nine league games. But, this will be the first time since the 2010 season in which all Big 12 teams will not play each other.
The Big 12 Championship Game will be played on Saturday, Dec. 2, at AT&T Stadium in Arlington, Texas, at a time to be announced.
The complete 2023 Oklahoma State Cowboys football schedule is below.
Oklahoma State Cowboys 2023 Football Schedule
Sept. 2 — Central Arkansas
Sept. 9 — at Arizona State
Sept. 16 — South Alabama
Sept. 23 — at Iowa State*
Oct. 6 — Kansas State*
Oct. 14 — Kansas*
Oct. 21 — at West Virginia*
Oct. 28 — Cincinnati*
Nov. 4 — Oklahoma*
Nov. 11 — at UCF*
Nov. 18 — at Houston*
Nov. 25 — BYU*
Bold: Home games; *-denotes Big 12 game; All games Saturday unless noted; times and dates are subject to change.