Trending Now
Colorado Chancellor on Big 12 Rumors: 'We're Committed to the Pac-12'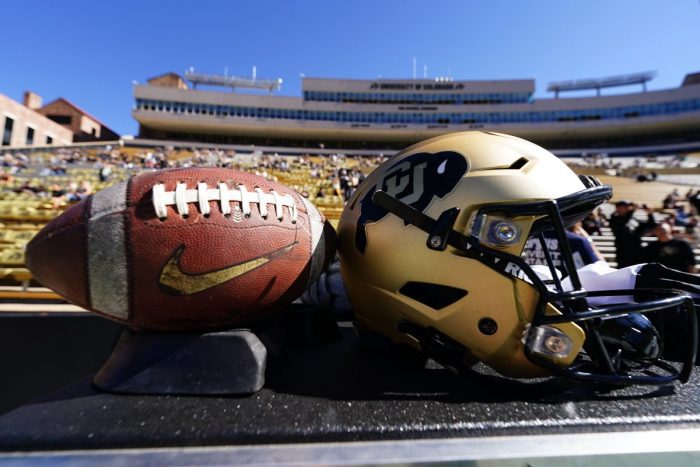 Add Chancellor Phil DiStefano to the list of powers that are attempting to dispel rumors of The University of Colorado back to the Big 12 Conference.
"Nobody's asked us – I shouldn't even say that. We're committed to the Pac-12," DiStefano said, via USA Today's Brent Schrotenboer. "What I've said along with the other presidents and chancellors is we're not going to even think about going anywhere, none of us, until we see what kind of offer we get, and that's still being worked out. And I'm confident it's going to be fine."
In fact, while the Pac-12 Conference is seeking a new media rights contract in place of the current deal with ESPN and Fox that expires in 2024 and pays somewhere near $35 million per school per year–that's well below the Big Ten and SEC's roughly $60 million or so–DiStefano stressed his confidence with Schrotenboer that a new deal could be quite lucrative. He said there's "a very good possibility" the next one could make the Pac-12 third in per-school revenues among Power 5 conferences, per the report.
"I think in five years we'll get a much better feel for streaming services," DiStefano said. "That's changing so much, and it's going to put us in a position to pick up some things that maybe we're not going to get at this point."
Even with his comments reaffirming the institution's commitment to the West Coast league, there's still certainly a lot of smoke from many sources pointing to Colorado as the possible first domino to fall from the remaining 10 Pac-12 teams. For now, though, it remains a game of wait and see.