Big 12 News
Neal Brown to Speak with WVU Hoops Big Jimmy Bell about Football Future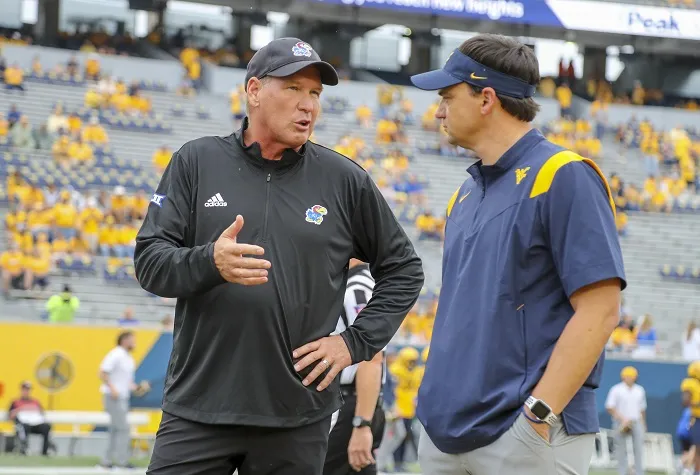 West Virginia basketball big man Jimmy Bell has been working out with the football team this spring, and head coach Neal Brown will make a decision about his future soon. That's according to a report by West Virginia Sports Now's Ethan Bock.
"[Jimmy] and I are going to spend some time early part of this week," Brown said. "I'll talk to coach [Bob] Huggins and I think we'll come to a pretty quick resolution to where it all stands."
This is obviously not abnormal for a player to be participating in two sports. There are plenty of examples over the years of athletes doing that. But that doesn't mean it's always going to work out.
"He feels he has shown ability but has mostly had direction in the midst of practices," said Brown, via West Virginia Sports Now's managing editor Mike J. Asti. "He got beat on a sack when left alone in Spring game."
This just concluded basketball season for Huggins' club, Bell contributed with 4.8 points and 5.2 rebounds per game. He played in all 34 games and shot 54.9% from the field.
He's played at three different places throughout his hoops career, starting out at Saint Louis University for a couple of seasons, then moving to Moberly Area (Mo.) Community College, before transferring to West Virginia last year. Bell has averaged 3.8 points and 3.7 rebounds over all of those stops.