Big 12 News
Texas Baseball Coach David Pierce Calls Sweep by Oklahoma 'Embarrassingly Bad'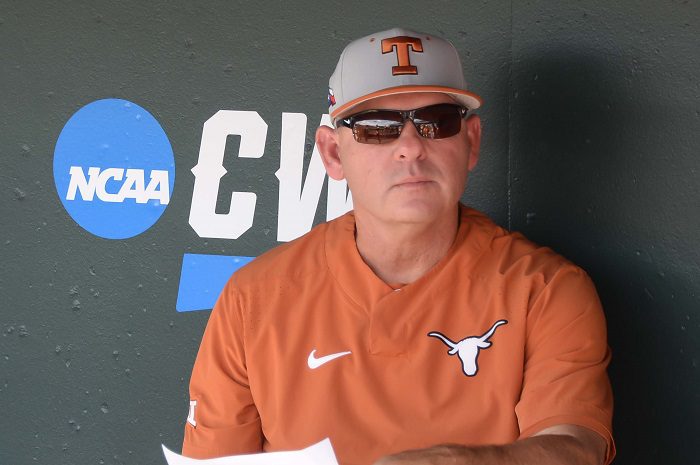 While you can't win them all in the world of college sports, some losses feel worse than others. This is the case for the Texas Longhorns after the Oklahoma Sooners baseball team completed the series sweep in Austin following Saturday's 6-4 loss.
The Big 12 Conference has been a turbulent battle for the top spot this season which continues to baffle fans. The Longhorns sat in first before dropping three straight games to the last place Sooners which prompted an "embarrassingly bad" performance from the Longhorns, in the words of Texas head coach David Pierce.
Pierce continued his statement by saying, "This was one of the worst days of my tenure here at the University of Texas. It's not because it was just against the University of Oklahoma, but we were embarrassing. Embarrassingly bad."
Though it may sound harsh to some fans, Pierce's bunch lost three games to a team that sat in last place before the trip to Austin, and in those three matchups, the Sooners outscored the Longhorns 17-11.
The Longhorns now find themselves in the middle of the conference in a fight for the top which includes just about everyone in the league. Pierce and the Longhorns will have to find a way to bounce back on Tuesday against Texas Southern before taking on the TCU Horned Frogs in Ft. Worth next weekend.
With nearly a month remaining in the regular season, it's anyone's guess as to who will finish atop the Big 12. The West Virginia Mountaineers are currently in first place, but every team has enough reason to believe that with a few breaks, they can shock the conference that has been as unpredictable as any in the country.