Big 12 News
Former Iowa State WBB G Lexi Donarski Commits to North Carolina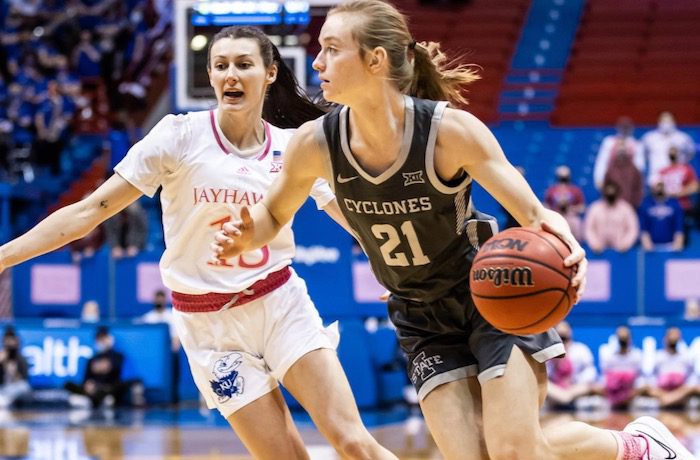 Former guard for the Iowa State Cyclones, Lexi Donarski has found a new home in Chapel Hill at the University of North Carolina.
Donarski was a key piece of the Iowa State Cyclones' share of the Big 12 title this past season, and with multiple faces and names departing from the Cyclones, Donarski decided to head for greener pastures as well.
Donarski was a stud last season and helped the Cyclones out immensely on the court averaging 12.1 PPG, 2.9 RPG, and 2.6 APG in her junior season. She joins the Tar Heels who have been active in the transfer portal already this season landing the Boston College transfer Maria Gakdeng who averaged 11.3 PPG and 6.5 RPG last season.
The best game of the season for the junior guard came against the Texas Tech Red Raiders on New Year's Eve where she scored 21 points, with three rebounds and two assists.
The Tar Heels reload helped to add Donarksi who is set to become a key piece of a title run for the North Carolina Tar Heels. For Iowa State fans this may be a sore subject but at least Donarski left on good terms with the staff.