Trending Now
SEC Could Take Home Games Away For Field Stormings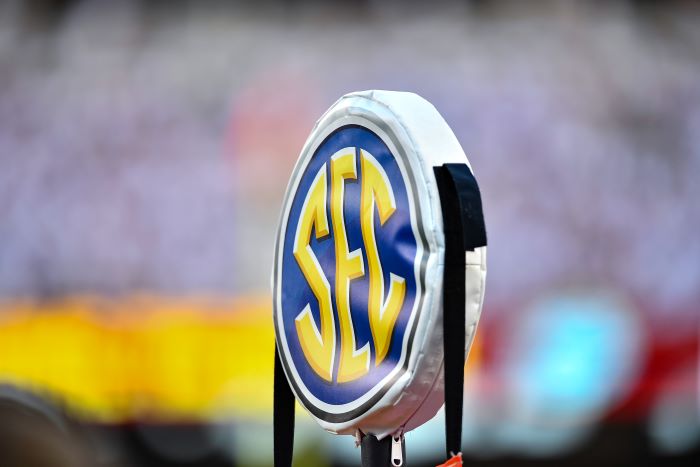 I'm not going to sugarcoat this one folks, this is a ridiculous claim from the SEC. Storming the field after a big win is a tale as old as time and the Big 12 Conference had several stormings across both basketball and football this season.
In a report from Sports Illustrated's Pat Forde, the SEC is considering adding harsher penalties for field storming including the possible forfeiture of home games.
To say that the concept of poaching home games based on fan celebration is anything other than lame is direct falsification. While the action of field storming does provide safety concerns and player safety issues, the community aspect of court storming is what makes college sports such a unifying event to be a part of.
In the event that the stormings become a bigger area of focus, wouldn't it make more sense for the SEC to hire more security to file safe transport for players, fans, and athletes in the event fans rush the field? I think going with the approach of making the matter safer rather than banning it outright makes much more sense than penalizing teams for the excitement of their fanbase.
SEC athletic directors are set to hear the anti-storming proposal soon, and after multiple decisions at the director level, the rule will have to continue to work its way up the food chain. While the idea doesn't seem like the easiest rule to change, if the SEC decides something will happen, fans will eventually blow it up in the interest of supporting their favorite team.