Baylor Bears
Big 12 Baseball: Top Stats, RPI Rankings After Week 10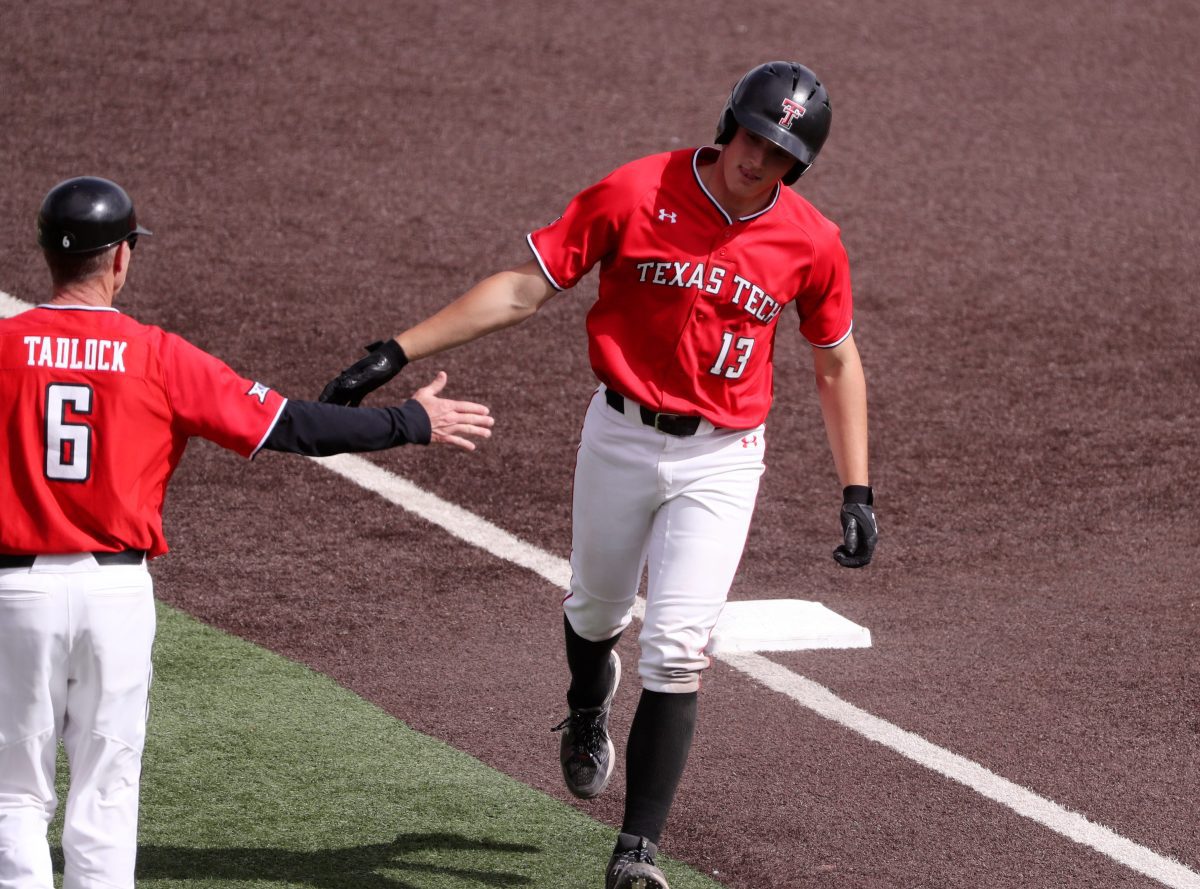 There is just a little over a month left of the regular season left in college baseball and the Big 12 title race is heating up faster than a hot summer day.
Plenty of baseball has been played and while we still have some more action ahead, I thought I would share some interesting stats and things that stand out to me in the Big 12 Conference.
Six Big 12 Stats That Have My Attention
West Virginia's JJ Wetherholt has the second-best batting average in the entire country (.455). He also is tied for fifth in stolen bases (27).
Texas Tech's Gavin Kash leads the Big 12 with 20 home runs which is also tied for the third most in college baseball. Gavin is also second in the country in RBIs with 69.
Texas pitcher Lucas Brown has the eighth-best ERA in college baseball (1.84).
Texas Tech's Kevin Bazzell leads the nation with 22 doubles so far this season.
Oklahoma's Bryce Madron is third in the county with 44 walks this season.
Oklahoma State pitcher Juaron Watts-Brown has the sixth most strikeouts in college baseball with 83 so far this year.
RPI Rankings
RPI is important for the committee when they make their selections for the postseason. These are the RPI rankings for each Big 12 team.
#23 West Virginia
#24 Oklahoma State
#35 Texas
#49 Oklahoma
#50 TCU
#65 Texas Tech
#67 Kansas State
#127 Kansas
#159 Baylor
When I took a closer look at the RPI, some things were a bit surprising. West Virginia, TCU, and Texas Tech were the only Big 12 schools that have winning records over teams in the RPI top 25.
West Virginia and Oklahoma State are the only Big 12 schools with a top 25 RPI which means both of them currently are in a great position to potentially host a regional. However, one team that stood out to me was Texas Tech. The Red Raiders are a top 20 team in every major college baseball media outlet poll, yet they have an RPI outside of the top 60 which is kind of head-scratching to me. They are going to be a team to keep an eye on moving forward because they still are in the Big 12 title race, but I am not sure how high they can move up in these RPI rankings because West Virginia is the only team left on their schedule who has an RPI inside the top 60.
Embrace the Race
For those who have been following along this season know just how crazy this conference has been on the diamond. My weekly power rankings change dramatically from week to week because almost all of these teams are inconsistent for the most part. There have been at least four teams that I have put at the number one spot and none of them have run away with this title race just yet.
As of now, every team is still technically in it, but I would say that outside of Kansas and Baylor, the other seven teams have a legitimate chance at winning the Big 12 regular season championship. TCU and Oklahoma are tied for sixth place in the conference with a 7-8 record, but one weekend can change a lot. That's what makes the Big 12 so fun to watch this season. It is a total crapshoot that is setting up for one heck of an ending.