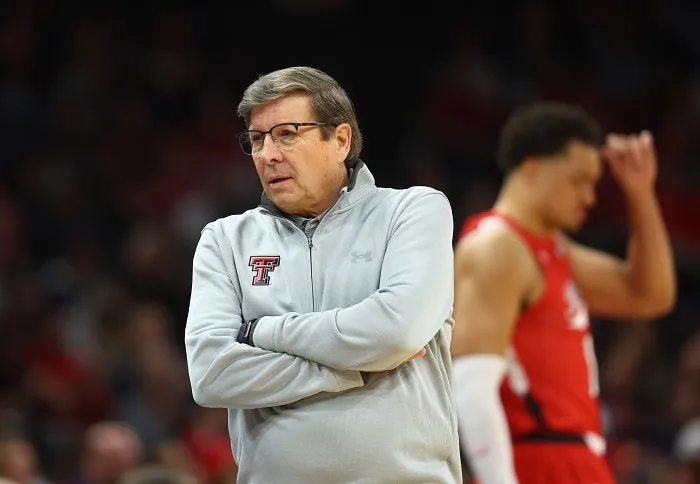 While Mark Adams isn't affiliated with Texas Tech University anymore, a new storyline featuring Marcus Santos-Silva, former forward under Mark Adams, spoke on his disdain for Adams during his time in Lubbock.
Santos-Silva took to the YouTube comment section under a video posted by Hip Hop Hoops during an interview with Red Raiders guard Elijah Fisher in an exclusive tell-all video where he was questioned about Mark Adams and the turbulent 2022 season.
Santos-Silva sounded off in the comments by saying, "Not surprised at all. F***** with the team and the assistant coaches my last year there but those individual meetings with Adams made no sense. Dude would get mad with the shots I'd take, and lied to me to come back my last season."
While Adams had his fair share of controversial moments during his two seasons in Lubbock, Red Raiders have been sounding off about the previous regime which leaves a tough spot for new head coach Grant McCasland to step into.
With McCasland working his way through the transfer portal and starting to positively change the culture at Texas Tech, many players, fans, and coaches alike should appreciate the tall task that McCasland has ahead. McCasland does have history on his side as he hails from the Scott Drew coaching tree at Baylor alongside K-State's Jerome Tang, North Florida's Matthew Driscoll, and Wichita State's Paul Mills.
The Red Raiders seem to have the right guy at the helm in McCasland which is going to be a crucial hire to keep an eye on, especially with the backlash that came with the last head coach hired in Lubbock, Mark Adams.