Big 12 News
No. 1 Oklahoma at No. 23 Wichita State Cancelled Due to Inclement Weather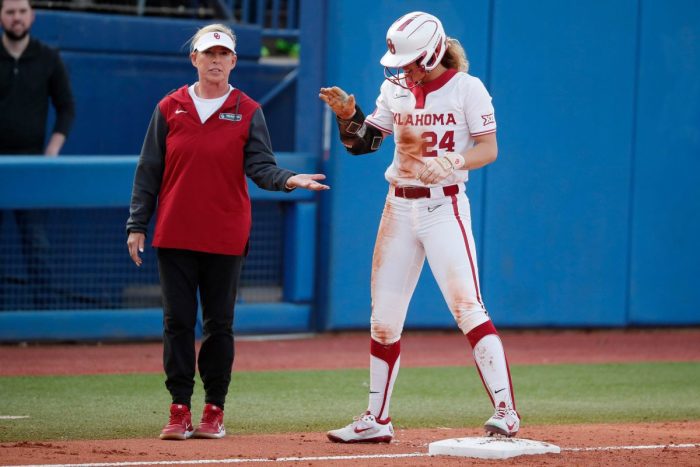 The most anticipated nonconference softball matchup of the weekend has been canceled due to inclement weather as No. 1 Oklahoma will no longer hit the road to take on No. 23 Wichita State.
According to a press release from Oklahoma, the game will not be rescheduled. The Sooners next scheduled game is tomorrow, Wednesday, April 26 at Tulsa. First pitch is slated for 5 p.m. CT at Collins Family Complex. Weather in the Tulsa area is also being monitored. 
The Sooners are coming off a three-game sweep of No. 19 Baylor, the lone team to defeat Oklahoma who now sits at 42-1 on the year.
Meanwhile, Wichita State (40-8) is coming off a weekend sweep of East Carolina and a road win over No. 3 Oklahoma State last weekend. The Shockers are right on the bubble of being a host team in next month's NCAA Tournament, and have the wins to back it up.
With a victory over Arkansas and two wins over the likes of each Oklahoma State, Nebraska, and UCF, the Shockers have legitimate claims to being one of the nation's top teams.
Oklahoma is set to host the Kansas Jayhawks this weekend in the final home series of the Sooners' 2023 regular season.